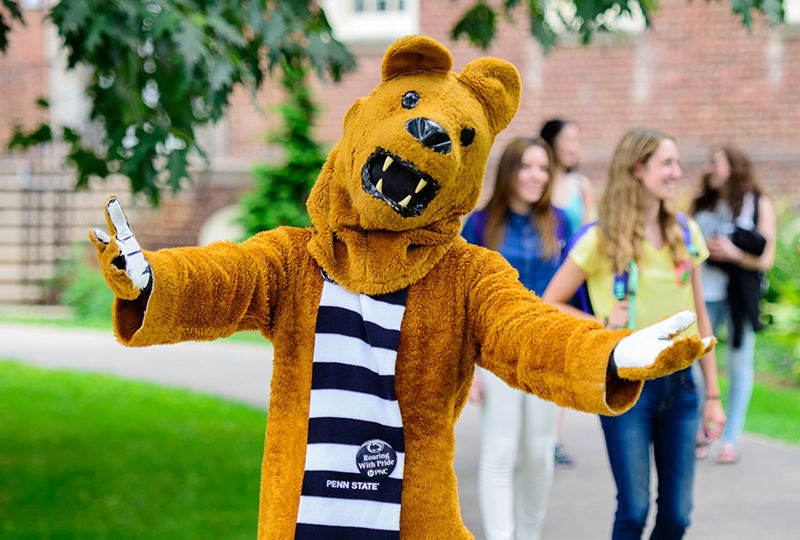 As part of our regular "We Are!" feature, we recognize seven Penn Staters who have gone above and beyond what's asked of them in their work at the University.  
This week, on behalf of the entire Penn State community, we'd like to say thank you to: 
Laura Adams, director of Academic Services Operations in the College of Information Sciences and Technology, whose nominator wrote: "In her role, Laura often has several projects happening at the same time. Her enthusiasm, optimism and can-do attitude make even the most complex problem feel manageable. She is a true 'process thinker' and a joy to work with." 
Cindy Bittner, project director for the PA SAFE-T Center in the Ross and Carol Nese College of Nursing, whose nominator wrote: "Cindy is the glue that holds all the minutiae together for our team. She makes it look effortless to juggle all the multiple components of our program. Thank you, Cindy!" 
Kelly Kemmet, administrative support assistant in the School of Engineering at Penn State Behrend, whose nominator wrote: "Kelly has been an incredible difference maker for the School of Engineering at Behrend. She has planned events and activities that have increased belonging and run a seamless Senior Design Conference. Behrend and the School of Engineering are lucky to have her." 
Sarah Lonsinger, administrative manager for the Department of Chemistry in the Eberly College of Science, whose nominator wrote: "Sarah deserves a 'We Are' for excellence in her role as administrative coordinator of chemistry and as acting administrative coordinator of biochemistry, microbiology and molecular biology. Sarah is always willing to assist her staff with hands-on help and a kind word and smile." 
Megan Owens, assistant dean for student services and engagement in the College of Health and Human Development, whose nominator wrote: "In her role, Megan has brought a positive energy and spirit of service and inclusivity to all around her. She works tirelessly to engage students in embracing the Penn State family and gives of herself selflessly. She is the true embodiment of 'We Are!'" 
Lindsey Sampsell, undergraduate studies coordinator for the Department of Biochemistry and Molecular Biology in the Eberly College of Science, whose nominator wrote: "Lindsey goes above and beyond in her duties to ensure the BMB department runs effectively, not just in the undergraduate studies but in all affairs across the department. She is truly an asset to our team!" 
Alexis Santos, assistant professor of human development and family studies in the College of Health and Human Development, whose nominator wrote: "Alexis is a beacon of light in our department! He is a champion of belonging for everyone, checking in on faculty, staff and students alike with a smile, a quick conversation or a coffee. His door is always open if anyone needs to talk or just needs a safe space to feel connected and included." 
Thank you Laura, Cindy, Kelly, Sarah, Megan, Lindsey and Alexis — and to everyone who helps make Penn State such an incredible community! 
Do you know a Penn Stater who deserves a shoutout? If you do, consider nominating that person by filling out a short online form.