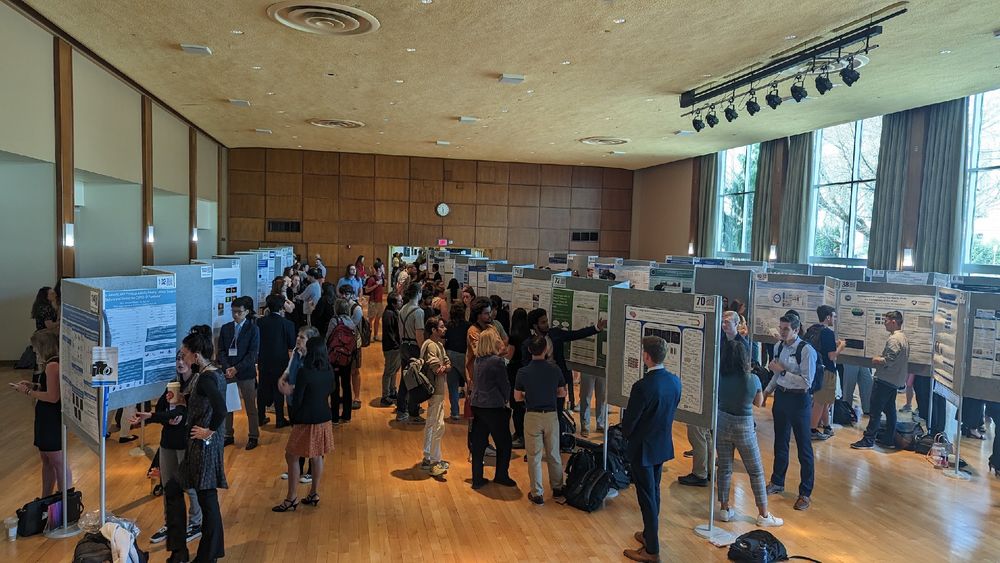 UNIVERSITY PARK, Pa. — A total of 237 Penn State undergraduates presented during the Undergraduate Exhibition from April 10-12, showcasing their research, projects and performances during a virtual and in-person event. 
"The students were very professional and came with some great research and projects," said Alan Rieck, associate vice president and associate dean of Undergraduate Education. "Both the in-person and virtual sessions were impressive. We want this to be an event for all students, not just students at University Park, so the virtual piece is an important part of that effort." 
Each participant was judged by faculty, emeriti faculty, staff, post-docs or doctoral students, allowing for valuable feedback. 
"In addition to judging, we have to salute the faculty who open research doors to our undergraduates," Rieck said. "They've provided these students with amazing opportunities." 
Senior Chloe Engin, a psychology and French double major, from Rochester, New York, presented a research poster that looked at whether multilingual people could learn new words and associations faster than monolinguists. Her research took her to Poland where she got to work directly with subjects. 
After starting as a nursing major, Engin said she switched to psychology and French and learned of the work being done in the Language Development Lab. 
"I could combine both my French major and my psychology major, I was like, that is so cool," Engin said. "And then I get paid to go to a different country to conduct research. And it was an incredible experience." 
First-year student Charles Colvin, a plant science major from Malvern, Pennsylvania, presented his work from the Chopra Lab in the College of Agricultural Science. Colvin looked at the interaction between sugar reactive oxygen species and flavonoids, which are a secondary metabolite in corn, using a gene called unstable factor for orange 1. 
Colvin said during his first semester at Penn State, he was looking for experience outside the classroom and saw an email that the Chopra Lab was looking for an undergraduate researcher. It began with washing dishes and cataloging chemicals, but Colvin said he was then entrusted to do his own experiments. While he originally planned to get his undergraduate degree and go straight into industry, he said his experiences have made him consider graduate school and continuing to pursue research. 
"We don't have any idea of what this is and what's going to happen," Colvin said. "We're just exploring, and that's really interesting to me. So, I think that I'll probably continue this research through the rest of my undergraduate career, and then I'll likely go into graduate school." 
Amanda Mullen, a senior from Pittsburgh studying environmental science at Penn State Behrend, sampled six bodies of water in western Pennsylvania to see how mystery snails were absorbing metal into their shells and soft tissue. She said she found that tissue concentrations were highly correlated with sediment concentrations, so the snails are most likely getting contaminants from the sediment and not as much from the water. Instead of moving the contaminants into their shells, as Mullen expected from research into other species, higher levels were found in the soft tissue.  
Mullen said she got involved in undergraduate research during her sophomore year and it's helped her to better understand the literature and methodologies in her field. 
"It makes everything more tangible, I think," Mullen said. "I've been to many conferences, so I'm getting better at speaking and talking to people, getting better at science communication. It's definitely been really valuable to me. For me, it's also fun to get to do things and to sort of see other people that I would never know," she said of attending academic conferences. 
Based on scoring feedback from judges, event organizers will announce the winners of prizes across nine different categories. Some prizes come with cash awards.  
The Undergraduate Exhibition is coordinated by Penn State Undergraduate Education.