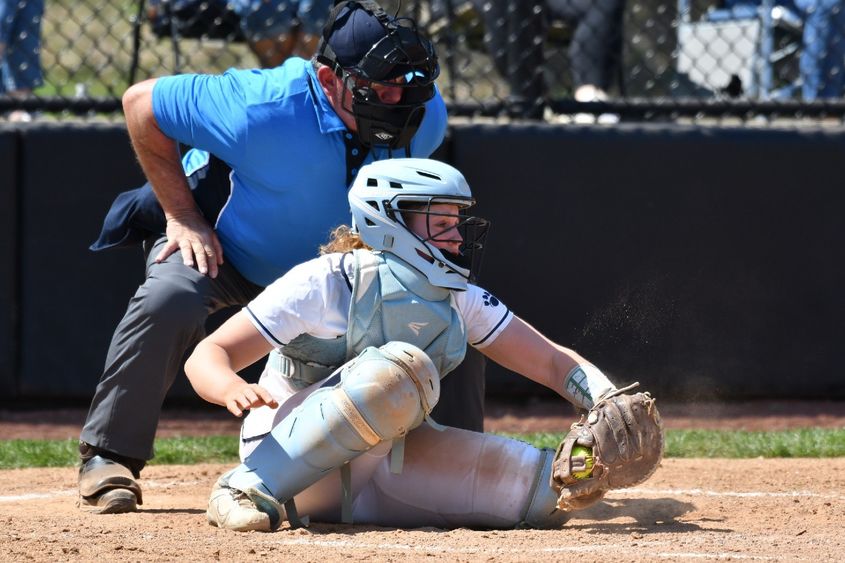 ERIE, Pa. — Two wins over Penn State Altoona moved the Penn State Behrend softball team to the top spot of the Allegheny Mountain Collegiate Conference. The Lions will host a double-header against Alfred State on May 6.
Behrend's baseball and track and field teams also were in action last week. Here are the highlights:
Baseball
Penn State Behrend 10, Penn State Altoona 9
Penn State Behrend 9, Penn State Altoona 7
Penn State Behrend 20, Thiel 2
Juston Jones, a senior from Moon Township, hit a grand slam in the third inning against Thiel. Daniel Boehme, a sophomore from Peters Township, hit a three-run homer in the second inning.
Softball
Penn State Behrend 6, Penn State Altoona 3
Penn State Behrend 7, Penn State Altoona 4
John Carroll 7, Penn State Behrend 2
John Carroll 4, Penn State Behrend 2
Sierra Williams, a sophomore from Grove City, hit two triples in the opener against Penn State Altoona, generating three RBIs. Abby Tingley, a freshman from Union City, pitched a complete game in the nightcap.
Men's track and field
Samuel Hetrick, a junior from New Bethlehem, placed second in the high jump at the Ashland Invitational, clearing a height of 2.01 meters. Bennett Kerr, a sophomore from Murrysville, placed fourth in the 3,000-meter steeplechase, finishing in 10:35.79.
Women's track and field
Olivia Nola, a sophomore from Erie, won the 1,500-meter race at the Ashland Invitational, finishing in 4:43.52. Her time broke a Behrend program record that had held for 21 years.
Scores, updates and video links for Penn State Behrend athletics are posted at psblions.com.
Contact
Robb Frederick
Assistant director, news and information, Penn State Behrend
Jill Yamma
Sports information director, Penn State Erie, The Behrend College