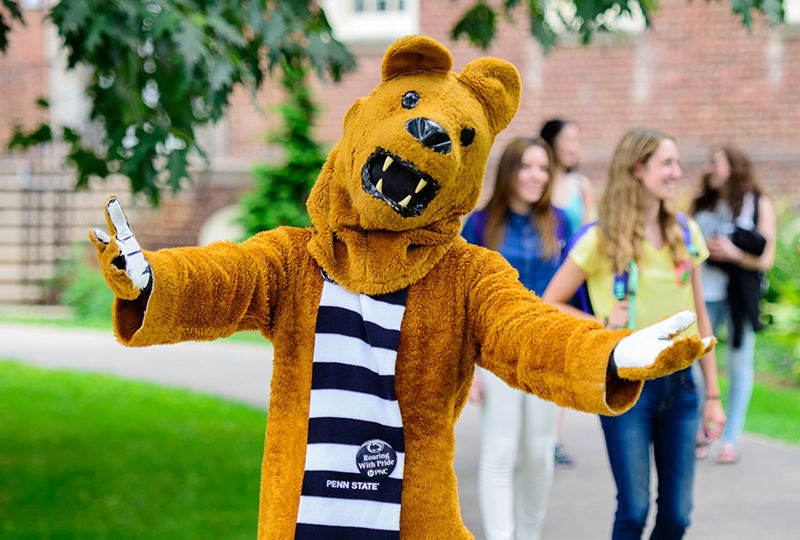 As part of our regular "We Are!" feature, we recognize nine Penn Staters who have gone above and beyond what's asked of them in their work at the University.    
This week, on behalf of the entire Penn State community, we'd like to say thank you to: 
Alma Bieckert, academic adviser at Penn State World Campus, whose nominator wrote, "Alma is an outstanding academic adviser. She is a student-centered advocate. Alma created and facilitated special group advising sessions to help students understand degree requirements. This provided an extra service to students so they can remain on schedule to graduate." 
Lizz Brandt, interim assistant director for new student orientation operations in the Office of Undergraduate Education, whose nominator wrote, "Lizz has many strengths, namely her collaborative spirit and enthusiasm. She goes the extra mile to provide support to partners across campus and the commonwealth. Her vibrancy and willingness to help others is greatly appreciated." 
Carmen Campagnolo, office manager for Residence Life, whose nominator wrote, "Carmen keeps East Halls Residence Life running and cares for everyone she interacts with. Carmen is always energetic and checks in with folks to see how they are doing. She is critical to the East Halls Residence Life team!" 
Adam Christensen, director of research and assessment in Student Affairs, whose nominator wrote, "Adam manages a large portfolio of surveys and other data analysis projects that are constantly in flux. He diligently builds connections across Student Affairs and is dedicated to data-driven insight that can improve students' lives. He is a skilled collaborator and an outstanding supervisor." 
Jake Clements, research and development engineer at Applied Research Laboratory, whose nominator wrote, "Dr. Jake Clements is an exceptional R&D engineer and technical leader who goes above and beyond to connect people and spark joy. It is so easy to stick to yourself, but Jake organizes a running club, initiates a cookie fest, and will leave a legacy of uplifting others." 
Jared Hammond, area coordinator for Pollock and South Halls, whose nominator wrote, "Jared is a a wonderful supervisor and critical to the Residence Life department. He cares about the staff he supervises and challenges them to grow as professionals. Jared's positivity shines and he has so much energy. We are so fortunate to have him as a member of the department!" 
Ruth Newton, proposal and award generalist at Penn State Behrend, whose nominator wrote, "Ruth lives the Penn State values. She is a woman of integrity who treats everyone with respect and dignity. She works responsibly. Ruth discovers something new each day. Her work is excellent. Community is important to her, especially in our office. 'We Are' fortunate to have Ruth here." 
Lisa Petrine, administrative support assistant in the College of Engineering, whose nominator wrote, "Kudos to Lisa Petrine for her dedication, hard work and contributions to the College of Engineering that have helped to streamline processes and support the college mission. Her commitment to excellence and willingness to take on new challenges and responsibilities are true assets to the college." 
Patti Wrightstone, administrative support assistant in Student Affairs, whose nominator wrote, "Patti does so much for Residence Life and the campus in general. In addition to her constant support, welcoming attitude and willingness to help students, staff and faculty when they have any questions or concerns, Patti has also been a dedicated THON advisor. Thanks for being you, Patti!" 
Thank you Alma, Lizz, Carmen, Adam, Jake, Jared, Ruth, Lisa and Patti — and to everyone who helps make Penn State such an incredible community!  
Do you know someone who deserves a shout out? If you do, consider nominating that person by filling out a short online form.