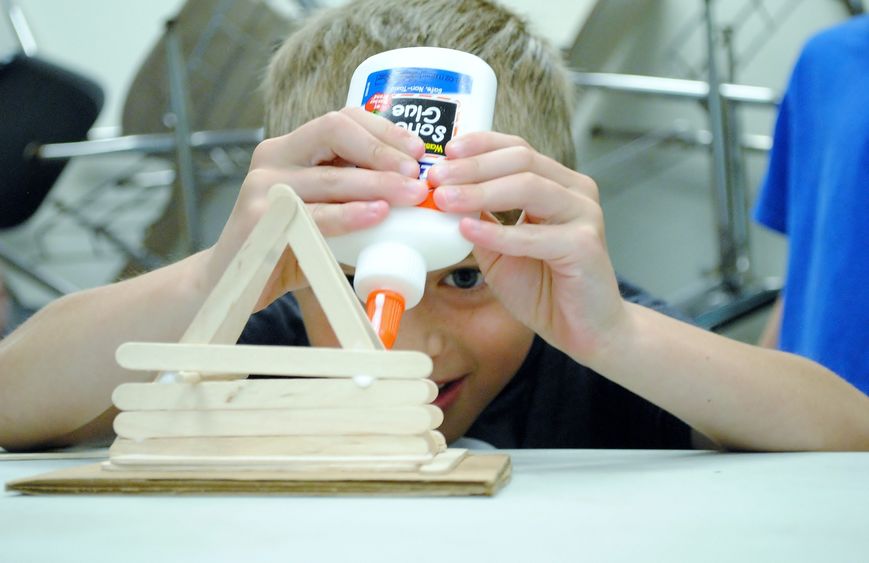 ERIE, Pa. — Summer school doesn't have to be a slog. Penn State Behrend's College for Kids program, which began June 19, wraps STEM learning in fun, instructional play, using Pokémon, Harry Potter and dinosaurs to engage youth in new ways.
The program is open to kids ages 6 to 14. More than 100 weeklong courses are offered, with a mix of morning, afternoon and full-day sessions. Before- and after-care services are available.
This year's courses include coding and game design, model rocketry, LEGO building challenges and slime science. There also are cooking classes — cake wars, food science and solar-powered s'mores ovens — and art-based courses, including watercolors, 3D sculpture and embroidery.
The full schedule and a link to register are at the College for Kids webpage.
"For teachers, this is an opportunity to explore other topics," said Melanie Ford, director of youth education outreach at Behrend. "These are things they've been wanting to try in the classroom but can't always fit in during the school year."
New courses this year include Balloons Over Broadway, Sports: Unknown, and Food STEM.
"Working with the teachers, we brainstorm to match classes to popular shows and trends," said Andrea Grady, an education event coordinator. "Balloons Over Broadway will give children a glimpse into the Macy's Day parade. They'll read a story, watch short clips of the parade, and then create their own marionette, or balloon float, and will walk in their own parade."
Sports: Unknown will introduce students to some lesser-known sports, such as pickleball and curling. Food STEM will teach about the Earth's layers as students make rock candy and solar-cooked s'mores.
The courses are designed to be fun, but also to combat the natural "summer slide" in learning. That has become even more important since the COVID-19 pandemic, Ford said: In each of the last two years, the National Center for Education Statistics reported that half of all students in public schools were behind grade level.
"It's more important than ever to get kids involved and keep their minds sharp during the summer," Ford said. "We want them to have the opportunity to discover subjects they are not seeing in school, and to introduce those topics in fun and engaging ways."
Contact
Robb Frederick
Assistant director, news and information, Penn State Behrend