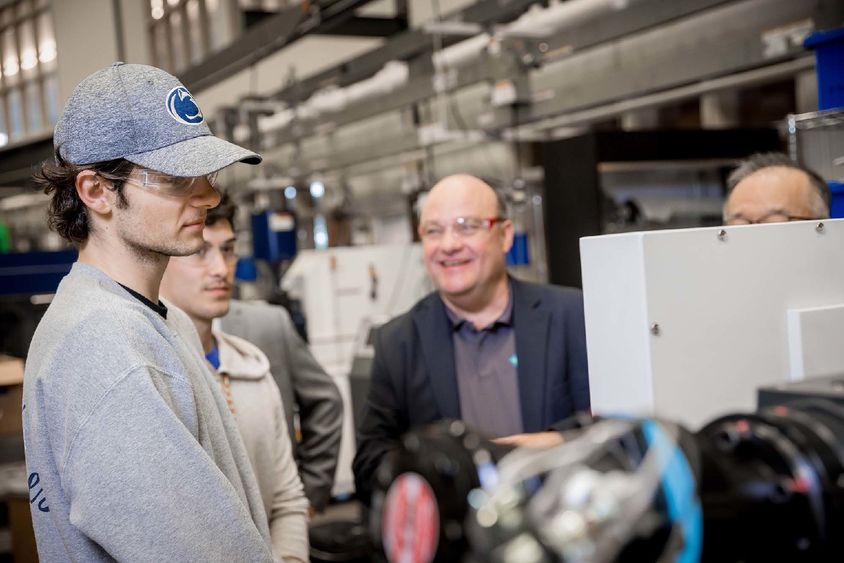 ERIE, Pa. — This year's ERIE Conference — the marquee gathering of the Economic Research Institute of Erie, an applied research unit of Penn State Behrend's Black School of Business — explored the economic potential of Project RESOLVE, a regional strategy for shifting the plastics, metal-casting and transportation industries to a circular economic model.
Though led by Penn State Behrend, the multi-year initiative will require a coordinated approach, with input from other universities and government and private-sector partners, said Ken Louie, director of the Economic Research Institute of Erie and an associate professor of economics at Behrend.
"This is in fact a community-wide effort," Louie said. "It has to be, if we are going to improve the quality of life for everyone in the community."
Project RESOLVE is designed to make manufacturing companies in the Erie region more competitive. Those companies employ approximately 17% of all workers in the region.
The initiative also aims to reduce the plastic and waste pollution that affects local freshwater systems, including Lake Erie. Behrend's expertise in plastics and material science makes the college an obvious fit for the project, said Joseph Sinnott, director of economic development in Erie County.
"We have to focus on what we're good at," Sinnott said. "We have a significant history of plastics manufacturing and metals manufacturing in this region, and we should build on that."
To learn more about the initiative and the planned Center for Manufacturing Competitiveness at Behrend, visit the Project RESOLVE webpage.
Contact
Robb Frederick
Assistant director, news and information, Penn State Behrend