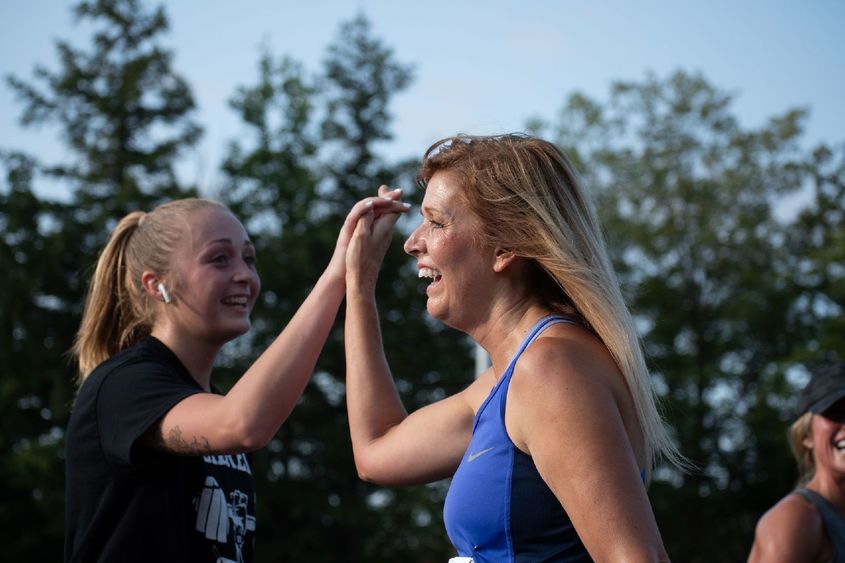 ERIE, Pa. — The second annual Run for Women at Penn State Behrend began at 8 a.m. on Aug. 27, near the entrance to the Advanced Manufacturing and Innovation Center. A total of 180 people registered for the event, which was sponsored by the Women's Engagement Council at Behrend.
The 3.1-mile course looped through Behrend's Knowledge Park. At the finish line, runners and walkers celebrated with Penn State Berkey Creamery Ice Cream.
"Women often give a lot to a lot of different people in their lives," said Heather Cass, the publications manger at Behrend and the organizer of the Run for Women. "This is something they can do for themselves."
Cass, a longtime runner, founded and directed the Her Times 5K race in Erie for 15 years. She moved the event to Behrend after the Women's Engagement Council formed in 2020.
"For a lot of women, this is their very first foray into any sort of running or walking," she said. "When they finish it, they feel, 'If I can accomplish that, what else can I accomplish?'"
Contact
Robb Frederick
Assistant director, news and information, Penn State Behrend