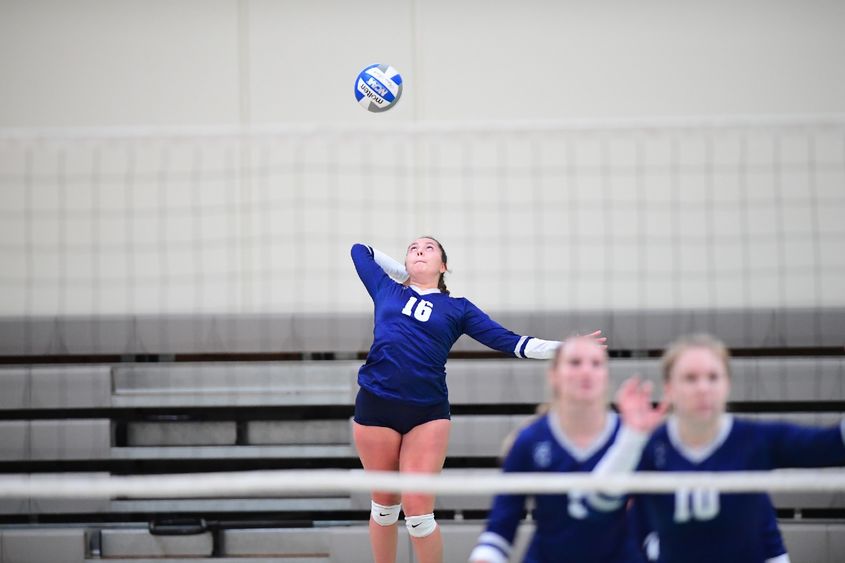 ERIE, Pa. — The Penn State Behrend women's volleyball team opened its 2023 season with three wins at the Morrisville Tournament. Hannah Phillips, a senior from Pittsburgh, led the team with 40 kills, 37 digs and two aces across the three matches.
Behrend's soccer, cross-country, golf and men's water polo teams also were in action last week. Here are the scores and highlights:
Men's soccer
North Central 5, Penn State Behrend 0
Penn State Behrend 1, Alfred 1 (Behrend advanced on penalty kicks, 4-2)
The Lions advanced to the title game at the Herb Lauffer Memorial Tournament on penalty kicks. Goalkeeper Sam York, a senior from Akron, Ohio, made four saves. He made five more in the loss to North Central.
Women's soccer
Carnegie Mellon 5, Penn State Behrend 0
Baldwin Wallace 3, Penn State Behrend 2
Kristi Buckenheimer, a senior from Beaver, scored on a penalty kick against Baldwin Wallace. Mia Zec, a senior from Cranberry Township, scored on a long ball with five minutes remaining in the game.
Men's cross-country
Second (of eight teams) at the Westminster Invitational
Kody Klein, a junior from North East, paced the Lions at the Westminster Invitational, finishing the 5K race in 16:23.20. He placed ninth in a field of 58 runners.
Women's cross-country
Fourth (of eight teams) at the Westminster Invitational
Olivia Nola, a junior from Erie, finished the 5K race in 19:29.37. She placed fifth in a field of 58 runners. Lindsey Hartle, a sophomore from Pittsburgh, placed seventh, finishing in 19:45.20.
Women's volleyball
Penn State Behrend 3, Morrisville 1
Penn State Behrend 3, Widener 1
Penn State Behrend 3, Geneva 1
Setter Meg Goodsel, a senior from Corry, had 34 assists and 12 digs against Geneva. Sarah Nobach, a sophomore from Athens, Michigan, added 13 digs.
Men's golf
Ninth (of 12 teams) at the Wooster Gatorade Intercollegiate Tournament
Jake Caldwell, a senior from Belle Vernon, placed 13th in a field of 59 golfers. He carded a two-day score of 148.
Men's water polo
Penn State Behrend 16, Caltech 4
Salem 21, Penn State Behrend 7
Ohio State 16, Penn State Behrend 15 (2 OT)
Gannon 14, Penn State Behrend 9
The Lions earned a win — the first for new head coach Gina-Bella Mata'afa — on the second day of the Washington & Jefferson Invitational. Jack Holl, a junior from Greenwich, Connecticut, and Ryan Kenney, a senior from Skippack, each scored four goals.
Scores, updates and video links for Penn State Behrend athletics are posted at psblions.com.
Contact
Robb Frederick
Assistant director, news and information, Penn State Behrend
Jill Yamma
Sports information director, Penn State Erie, The Behrend College