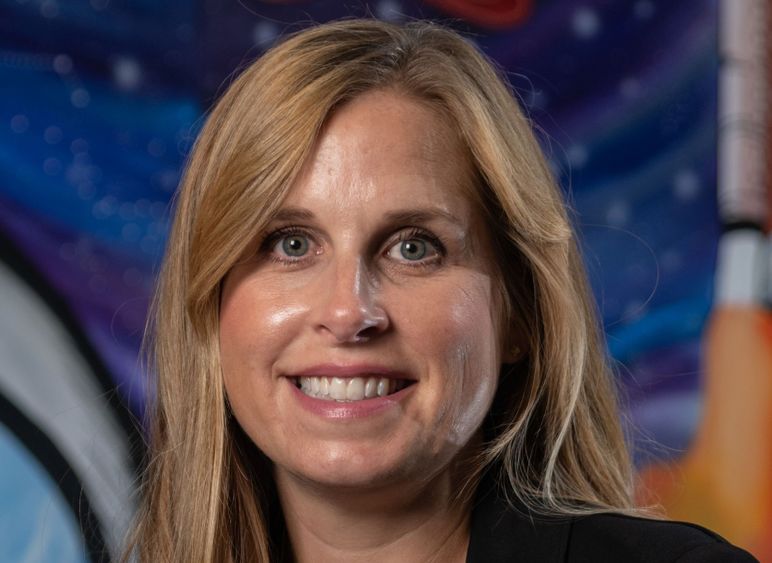 ERIE, Pa. — Mary Good Lawrence, deputy manager of the International Space Station Vehicle Office at NASA's Johnson Space Center, has been named the 2023 recipient of the Penn State Behrend Distinguished Alumni Achievement Award.
The award is presented annually to a Behrend graduate who has made significant contributions to their chosen profession, their community and the college. This is the second year for the award, which was presented to Lawrence on Sept. 29 as part of the college's Parents, Families, and Alumni Weekend.
Lawrence graduated from Penn State Behrend in 2001 with a degree in Mechanical Engineering. She began her NASA career in 2002 as a member of the flight control team, later moving into operations lead roles for the International Space Station.
In her current role, she is responsible for maintaining Space Station systems to ensure the safety of seven astronauts as they orbit 200 miles above the Earth. She previously served as one of about 30 NASA flight directors responsible for managing operations for all human spaceflight programs. In 2018, she received the NASA Outstanding Leadership Medal for actions as the lead flight director for the 54th expedition to the Space Station.
"Mary truly epitomizes what we envision for a Behrend graduate," Chancellor Ralph Ford said. "In her roles at NASA, she is a thinker and innovator, passionate about her work, and committed to lifelong learning and discovery."
During her time at Penn State Behrend, Lawrence was a member of the women's volleyball team and a member of the first-ever women's water polo team. She was inducted into the Penn State Behrend Athletics Hall of Fame in 2010. She served as the keynote speaker at Behrend's Richard J. Fasenmyer Engineering Design Conference in 2016 and delivered Behrend's commencement address in 2019.
A native of Wattsburg, Lawrence lives in League City, Texas, with her husband, Andrew Lawrence, a 2000 Penn State alumnus, and their children Alene, 11, and Samuel, 9.
Contact
Robb Frederick
Assistant director, news and information, Penn State Behrend