New owner of Bliley Technologies expects to double Erie-based workforce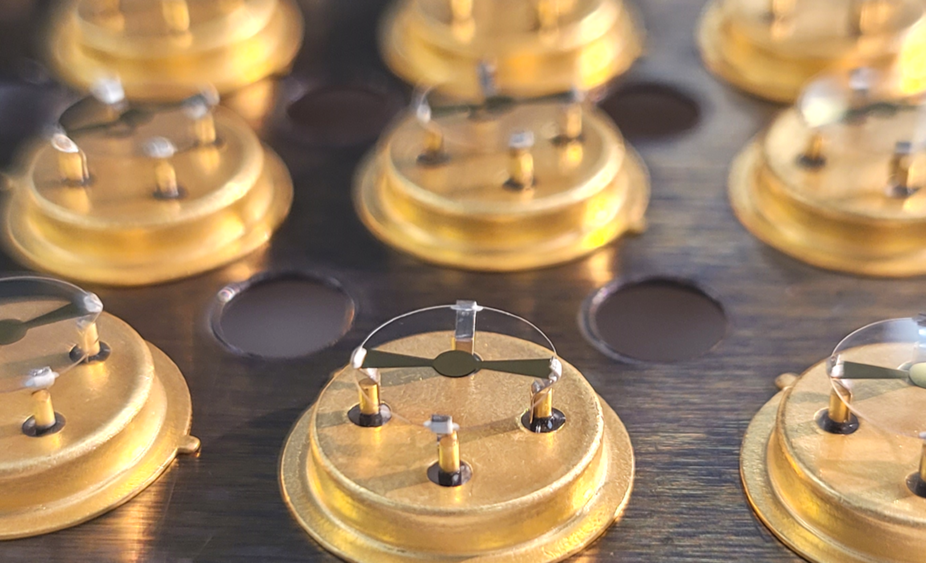 ERIE, Pa. — Kyocera AVX, a global manufacturer of advanced electronic components, is planning to build an approximately 50,000-square-foot production facility in Knowledge Park at Penn State Behrend. The facility will serve as a corporate headquarters and manufacturing base for a new division created by Kyocera's purchase of Bliley Technologies, an Erie-based company that manufactures crystal oscillators and low-noise frequency-control products for the aerospace, defense and commercial satellite industries.
The Sept. 29 asset purchase of Bliley Technologies supports Kyocera's efforts to expand into vehicle electrification and battery-charging technology — a focus of Behrend's Project RESOLVE, a regional manufacturing strategy that will bring a separate Center for Manufacturing Competitiveness to Knowledge Park.
"This new manufacturing hub will align with and advance Project RESOLVE," Chancellor Ralph Ford said. "Kyocera AVX sees value in being part of our campus and having access to our Open Lab resources, including laboratories, faculty expertise, and a consistent pipeline of student and graduate talent."
Ford was part of a group of investors who purchased Bliley Technologies in 2019. He had served on the company's board of directors for nearly a decade.
The investment team included majority owner 1855 Capital, an investment fund that supports companies with connections to Penn State, and Ben Franklin Technology Partners.
"Our goal from the start of this process was to grow the business and position it for a long-term investment that could expand it even further," said Matt Rhodes, the managing director of 1855 Capital. "In every discussion with Kyocera AVX, there was a consistent message of the need for Bliley's products to be manufactured here in Erie, using the skilled workforce that has always been one of the company's strengths."
Bliley Technologies was founded in 1930 by Frank Dawson Bliley, who made quartz crystals for the amateur radio market. During World War II, the company produced crystals for the U.S. Signal Corps, which installed them in radios and radar units.
Bliley has continued to work in military applications. The company also produced precision timing systems for low-earth-orbit satellites launched by Amazon and other companies.
Kyocera AVX is a U.S. subsidiary of the Kyocera Corp., a Japan-based multinational ceramics and electronics conglomerate. Kyocera generates $15 billion in annual revenue and employs more than 80,000 people in the automotive, electronics, semiconductor and communications industries.
Kyocera AVX represents 20% of that worldwide revenue and employee footprint. The company is based in Fountain Inn, South Carolina.
The company plans to move a small team of Erie employees, including sales, product development and new-business development experts, to Knowledge Park, where a 50,000-square-foot headquarters and manufacturing facility is planned. The building is expected to be complete and in use by the end of 2024.
"This company is a perfect fit for Knowledge Park," said Amy Bridger, assistant dean for innovation and corporate strategy for Penn State Behrend. "It's exactly the type of business that benefits from being close to a university."
"This investment positions the company for another generation of success," Ford said. "That's good for the former Bliley employees. It's good for Behrend, and for our students, who will have more opportunities as they begin careers in advanced manufacturing.
"It's also a win for the Erie region," he said. "We are investing in and expanding this business, and we're keeping it here."
Contact
Robb Frederick
Assistant director, news and information, Penn State Behrend