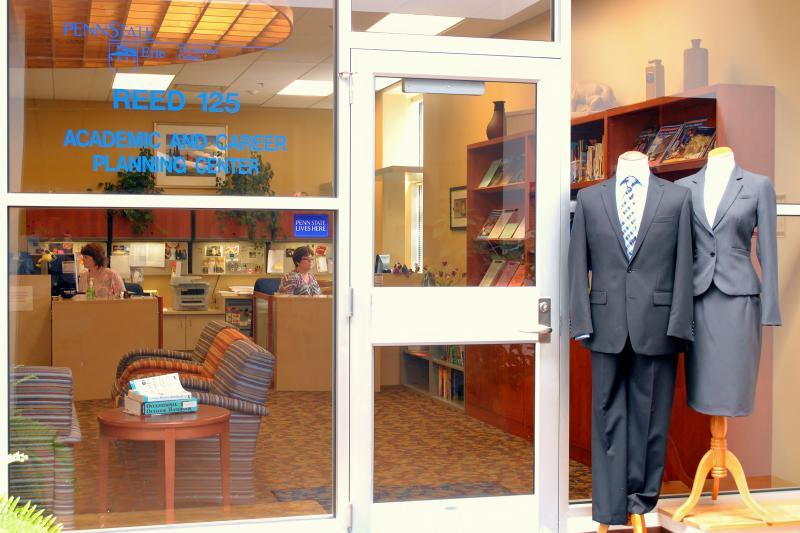 The Academic and Career Planning Center (ACPC) helps Penn State Behrend students to: 
choose a major
plan your class schedule (first-year students/sophomores) 
search for internships and jobs
prepare for interviews
and more
Students may drop-in Reed 125 Monday-Friday noon-4:00 p.m. or contact ACPC to schedule an appointment.
The ACPC also helps employers recruit Penn State Behrend's talented and motivated students and graduates.
Upcoming Events
September 2018
Monday, September 24: 11:00 a.m. - 1:00 p.m., Clarke Cafe - Erie Insurance Information Table
Tuesday, September 25: 4:30-5:30 p.m., Burke 202 - M.C. Dean - Information Session (EE, ECET, ME, MET, IBE, CEN, CMP, SE Majors)
Wednesday, September 26: 4:30-5:30 p.m. & 7:00-8:00 p.m., Reed 113 - Major Exploration: Student Success Workshop
October 2018
Tuesday, October 2: 7:00-8:00 p.m., Burke 175 - Honors/Athletes Schedule Planning
Wednesday, October 3: 11:00 a.m.-2:00 p.m. - Behrend Graduate and Professional School Fair
Summer Graduates: Let us know your plans after graduation. Fill out the Graduate Senior Survey.