Who better to introduce students to some of the realities of the business world than a successful industry insider? That's the idea behind the Black School of Business' Executive In Residence (EIR) program, which invites professionals to share their experience directly with students and faculty members.
Appointed by Dr. Greg Filbeck, director of the school, the executives bring business perspectives to the classroom, research projects, and learning-by-doing experiences. They guest lecture, lead workshops, serve on advisory boards, judge business competitions, sponsor projects, and mentor students.
Building relationships with business leaders can lead to career opportunities for students, including summer internships and full-time positions. While the Black School hosts many business practitioners as visiting lecturers and conference participants each year, Executives in Residence maintain long-term relationships with the school.
The EIR program, which began in 2017 with just two execu­tives, now has six leaders currently as EIR.
Steven D. Bugajski, Chief Information Officer, U. S. Steel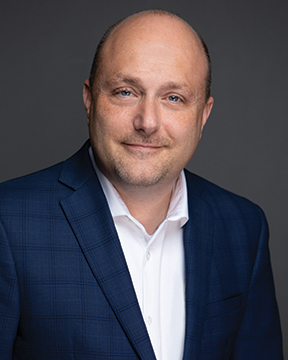 Bugajski, a native of North Huntingdon, joined U. S. Steel in 2008 as general manager of the Infrastructure division in the Information Technology department. He was appointed chief information officer in 2019.
As CIO, Bugajski leads U. S. Steel's global IT operation, including delivery of overall digital strategy and cybersecurity.
He earned his bachelor's degree in Management Information Systems from Penn State Behrend and an M.B.A. from Waynesburg University. Before joining U. S. Steel, he held senior IT leadership positions in the health-care field.
As an EIR, Bugajski works closely with students in the MIS program.
Jeremy Chaffee, Director, North American Business and Operations, Logistics Plus Inc.
Since 2000, Chaffee has held a wide range of positions with Erie-based Logistics Plus, including manager of International Forward­ing Operations and director of Global TMS System Integration and LTL Carrier relations and pricing, among others. Among his career achievements, he helped establish the North American Division and Logistics Plus Mexico.
Chaffee holds a bachelor's degree in Spanish with minors in German and Russian.
He is both an Executive in Residence and an advisory board member for the college's Project and Supply Chain Management program.
Daniel Levstek, President, MDL International
Levstek has been involved in the international power industry for more than fifty years. Before launching MDL International, a personal consult­ing business for the power industry, Levstek was senior vice president for CMI Energy.
He is an adjunct instructor in the Black School, where he serves on the advisory board and is a member of the Professional Development committee, and also is a member of Penn State Behrend's Council of Fellows.
Levstek works with the Interdisciplinary Business with Engineering Studies and International Business programs focusing on the potential roles for domestic and international students in the global workplace.
Eugene "Gene" Natali, CEO and Founder, Troutwood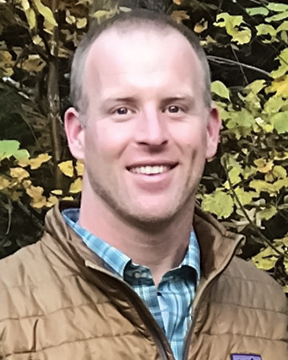 Natali is the CEO and founder of Troutwood, a fintech company focusing on financial empowerment. He holds a bachelor's degree in economics and an M.B.A. with a concentra­tion in finance. He is a Chartered Financial Analyst and board member of the CFA Society Pittsburgh.
In 2012, Natali co-authored an award-winning investment guide titled The Missing Semester, which provides practical financial advice to high school and college students across the country.
As an Executive in Residence, Natali works closely with the Finance program.
Ann Scott, Community Outreach Manager, Erie Insurance Group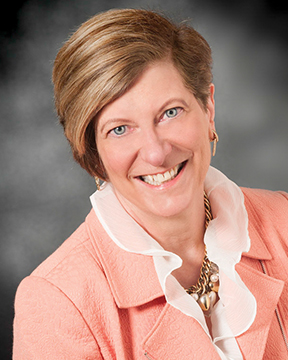 Scott oversees Erie Insurance Group's charitable giving and community outreach, including phi­lanthropy, volunteerism, and employee giving.
She is the vice chair of the board of directors of the Penn State Behrend Council of Fellows and on the advisory boards of the Black School of Business and School of Humanities and Social Sciences.
She has a degree in Communication and an M.B.A. from Behrend.
Scott works closely with the Black School's C3W Mentoring Program, which is designed to engage and mentor female students, emphasizing connectedness, capability, and confidence.
Jeff Stempka, Senior Associate Marketing Manager, Campbell Soup Company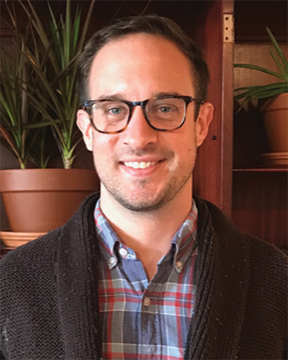 Stempka will join the program in January 2021, working primarily with the Marketing program.
At Campbell, Stempka leads product innovation across the Campbell Condensed Soup and Swanson Broth and Stock portfolios. Prior to serving in this role, he worked in marketing, strategy, and corporate transformation roles at Tyson Foods, U. S. Steel, and Advanced Manufacturing Technology Ventures, LLC.
Stempka has a master's degree in market research and consumer behavior, as well as an M.B.A. and bachelor's degrees in marketing and international business from Penn State Behrend.