Spring 2003
Volume 7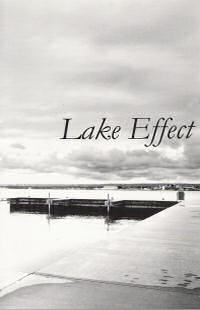 Contributors and Samples:
Bruno Anthony
Seth Berg
Justin Busino
Laura Payne Butler
Holly Clark
Karen Craigo
James Crizer
Michael Czyzniejewski
Mark Daley
Chad Davidson
Stephen M. Dickey
Erin English
Joanna Howard
Nicole Johns
Paula Lambert
Peter Ludwin
Al Maginnes --- The Vermeer Moment
Michael McEwan (Sonnenberg Poetry Award. Judge: Lucia Perillo)
Ken Meisel
William Meissner
Erika Meitner
Robert Oberg
John Poch
E.I. Pruitt
Rodrigo Rojas --- The Word
Robin Shectman
Margaret Shipley
Heather Slomski (Rebman Fiction Award. Judge: Gary Lutz)
Coral Smart
Douglas Smith --- Confessions
Michael Stephenson (Farrell Creative Nonfiction Award. Judge: Amy Hempel) --- from Reading the Photograph
Ryan G. Van Cleave
F. Keith Wahle
Nathan Earl White
John Wylam
Art Zilleruelo
Erica Zilleruelo
Richard Lee Zuras

Editorial Staff
Editor-in-Chief: George Looney
Fiction Editors: T.C. Phillips, Erin McCarty
Poetry Editors: Karen McKim, Jen Town
Creative Nonfiction Editors: Michael McEwan, Tracie Morell
Assistant Editors: Alicia Adameck, Jessica Buske, Nicole Johns, Chris Majerik,
Thomas Orlando, Olivia Page, Michael Stephenson, Jessica Valez
Cover Artist: Matt Stevenson
Cover Design: Chris Majerik
Copyright © 2003 Lake Effect & respective artists
​Information, images and creative work on this website
may not be reproduced, republished, or mirrored.