The Erie region's economy appears to have hit a plateau, said Ken Louie, director of the Economic Research Institute of Erie and an associate professor of economics at Penn State Behrend's Black School of Business. Though six of the eight economic indicators he tracks with the Erie Leading Index showed growth in the second quarter of 2015, the index itself rose by just 0.05 percent.
"Certainly we'd like to see more growth," Louie said. "Upward momentum is always better. We're hovering, and that can be frustrating, but it's still much better than going in the other direction."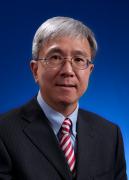 Erie continues to trail other markets in job growth. The seasonally adjusted unemployment rate remained at 5.5 percent in August, said Louie, who posts local economic data at www.ERIEdata.org and www.ErieVitalSigns.org. Statewide, the figure was 5.4 percent. The national rate was even better: 5.1 percent.
The loss of manufacturing jobs explains part of that lag. According to seasonally adjusted figures from the Pennsylvania Department of Labor and Industry, 100 local manufacturing jobs were eliminated in July and August.
"Many manufacturing companies are doing their best to adapt to structural changes in an increasingly integrated national and international economy," Louie said. "It is a challenge, however."
Two other economic indicators suggest a healthier market in the coming months. The U.S. interest rate spread – an indicator of the Federal Reserve's policy approach and general financial conditions – grew by nearly 16 percent, Louie said. That suggests short-term interest rates will remain low. The number of U.S. residential building permits increased by nearly 29 percent, reflecting new confidence in the nation's housing market.
"That's a very good sign," Louie said. "If the housing market continues to pick up, the benefits will spill over to companies that produce furniture, carpeting, appliances and other household items. That could have a tremendous impact."