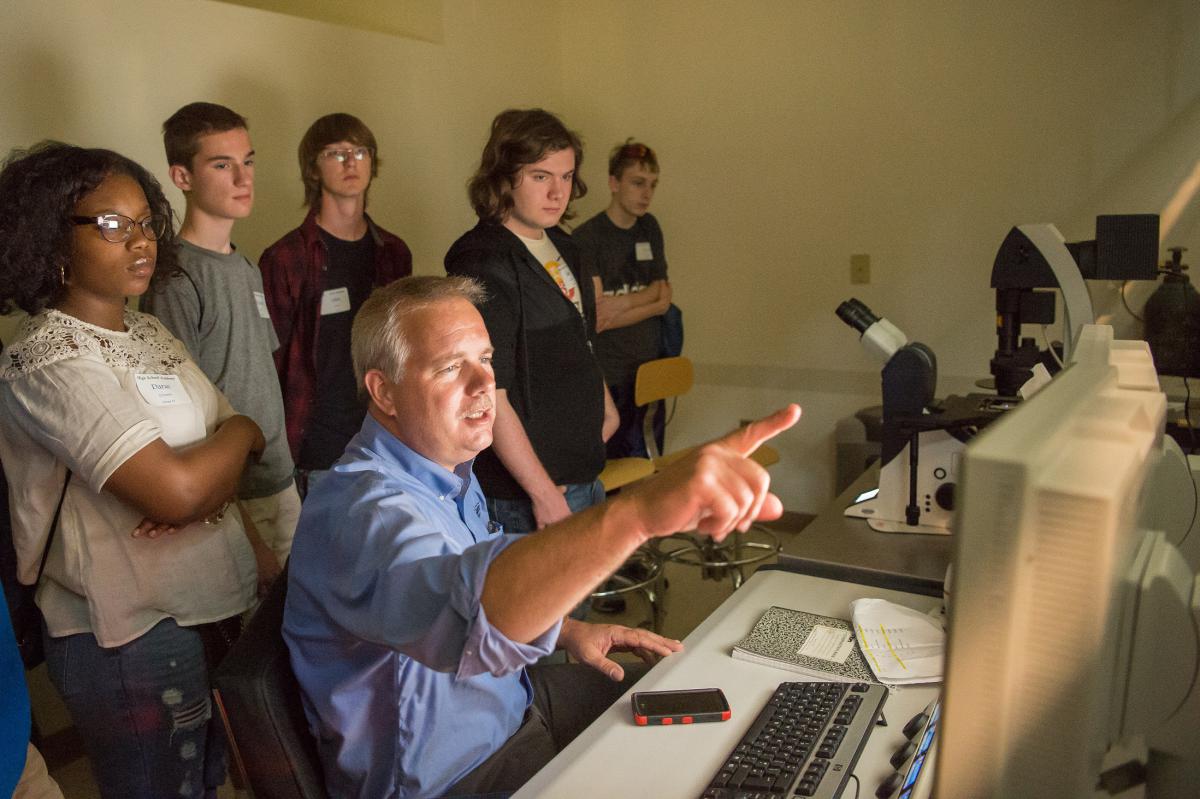 "OK, here's a question for everyone: What was not in some way built by engineers?"
Melanie Ford, a lecturer in computer science and software engineering and director of Youth Education Outreach, posed that question to the crowd of high-school students in attendance at Penn State Behrend's High School Academy on June 29. After a brief pause, a hand shot up toward the middle of the room.
"People?" the student cautiously answered.
"Yes," Ford responded. "We're about the only thing that wasn't designed or built by an engineer."
For the correct answer, the student was rewarded with a small prize, but that was hardly his only takeaway. Here, he learned the importance of engineers.
Earlier, it was accountants. Before that, it was creative writers and then scientists.
More than 30 students attended this year's High School Academy at the college. They participated in hands-on activities and explored academic majors across all of the college's four schools: Black School of Business, Engineering, Humanities and Social Sciences and Science.
"With so many careers available for kids out there, we wanted to show them how each school's different majors connect to those careers," Ford said. "For instance, if your dream job is at NASA, how do you get there? They hire engineers, scientists, nurses, writers and accountants, so there are a number of paths that can be taken to get to NASA. We wanted to show kids the path to their dream career."
In the School of Science, students got to use the confocal microscope, which differs from a traditional optical microscope in that is uses light from one or more lasers to illuminate a narrow section of a sample.
In the School of Humanities and Social Sciences, they toured the college's television and radio stations. In the Black School of Business, they created a product and developed a marketing plan.
The goal was for students to leave the day with an idea of a career or field that they might like to pursue.