Penn State Behrend graduate Shawn Morelli, a soccer player who turned to cycling after being injured by a bomb blast in Afghanistan, won the first U.S. gold medal at the 2016 Paralympics in Rio de Janeiro on Sept. 8. She finished first in the 3,000-meter C4 individual pursuit, a track race.
Morelli, 40, finished in 3:59.407, more than four seconds ahead of her closest competitor.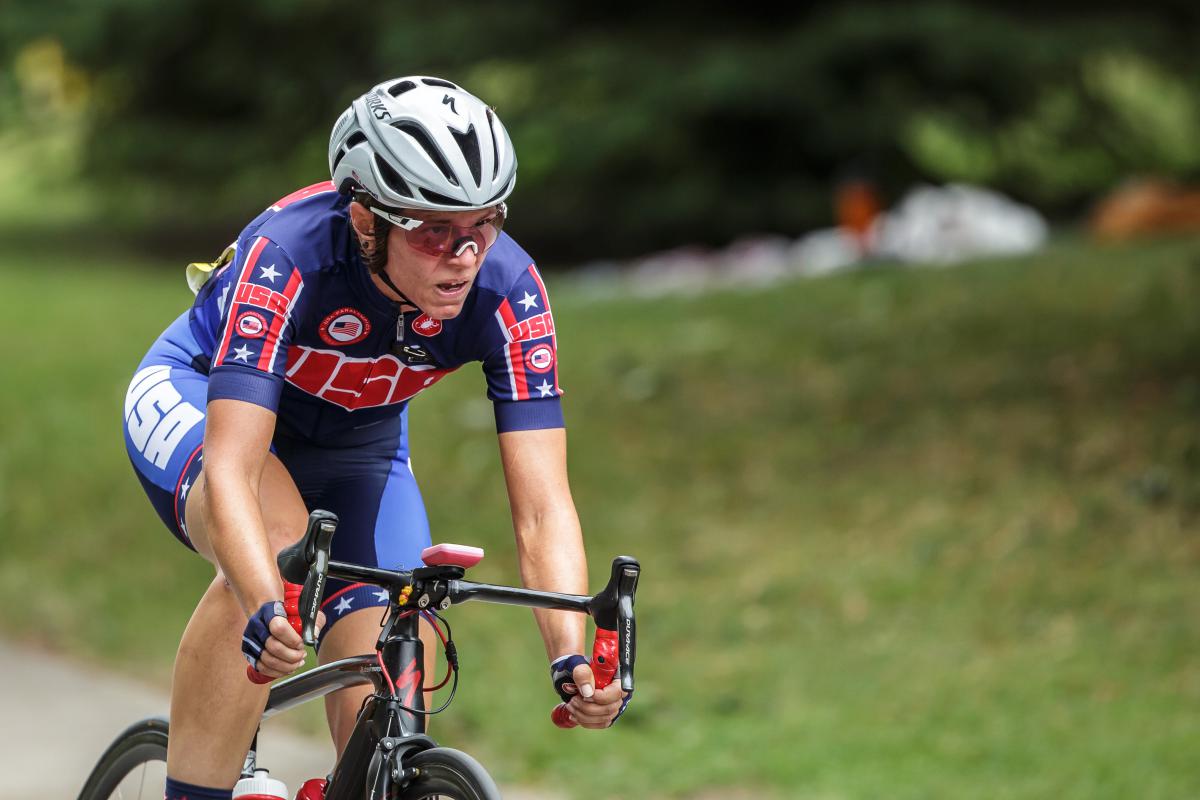 "It's a huge honor to be able to wear my country's colors on that international stage," she said before the competition. "It's one of those things that every kid dreams about."
Morelli, a Saegertown native, graduated with a degree in history in 1998. She played soccer and softball for the Behrend Lions. She later played for the All Army Women's Soccer Team.
Morelli deployed to Afghanistan in 2007, serving as an Army engineer. She suffered neck and nerve damage and brain trauma and was blinded in her left eye when an improvised bomb detonated near her.
She was placed in a Warrior Transition Unit in Kansas City, where she endured months of painful physical and mental recovery.
"I just kept thinking, 'This is not where I want to be in life,'" she said. "I kept fighting every day to take another step."
A doctor suggested she try cycling.
"It was like starting from scratch," Morelli said. "In my mind, I realized I could not give up on riding a bike. I figured that if I could relearn to ride a bike, I could relearn almost anything. In the moment, that's what I needed to get myself through."
In 2010, she competed in her first Warrior Games, a multi-sport event for wounded, injured or ill service personnel. Two years later, she rode in her first national race, drawing the attention of the coaches of the U.S. Para-Cycling Team.
Morelli soon moved to the top of the sport's standings. She won a world title in 2014 and set the world record – a time of 3:55.006 – early this year. She also was nominated for an ESPY Award for "Best Female Athlete with a Disability."
She often trains three times a day, combining road and track rides with strength work in the gym. Add physical therapy and her ongoing neurological appointments, and there isn't time for much else.
"If I'm not training, I'm at a doctor's appointment," she said. "If I'm not at a doctor's appointment, I'm sleeping, so I can recover and train for the next day."
Morelli will compete again in Rio, representing the United States in a road race and a time trial. She couldn't be farther from that Army hospital bed.
"Every day gets a little better than the day before it," she said. "I think for some people, coming to that realization is the hardest part. When you have a life-changing event, you might think your life is over, but there's always some place you can go, and it's usually up."