Edward P. "Ted" Junker III, a Penn State trustee emeritus and 40-year member of the Penn State Behrend Council of Fellows, died Dec. 10 at the Penn State Milton S. Hershey Medical Center. He was 79.
Junker, a former chairman of the Penn State Board of Trustees, was the retired vice chairman of PNC Bank Corp. and the retired chairman and chief executive officer of PNC Bank, Northwest Pennsylvania. His philanthropy supported a variety of cultural and educational institutions in Erie, including Penn State Behrend.
"Ted Junker was an energetic and dedicated Penn State supporter throughout his life," Penn State President Eric J. Barron said. "Ted's particular focus on the Penn State Behrend campus and his commitment and service to the Hershey Medical Center are unsurpassed. Both areas of the University have benefited greatly from his time, effort and vision."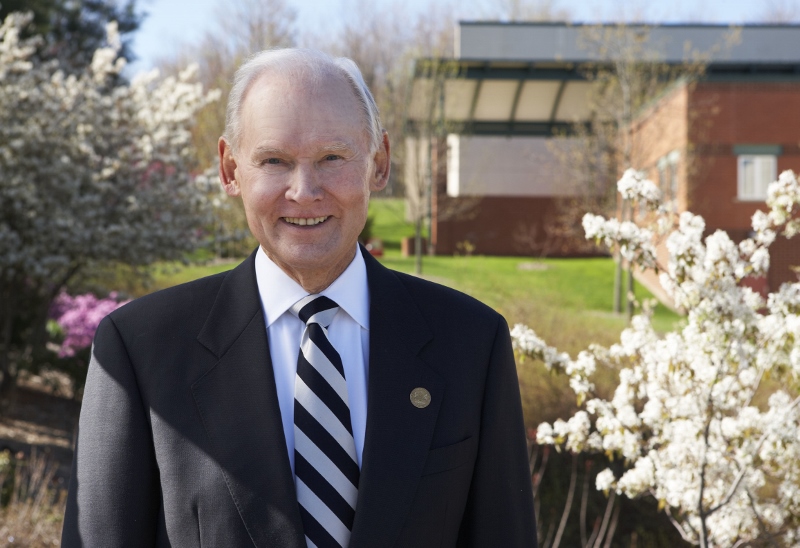 Junker, a 1959 graduate of Penn State's College of Health and Human Development, served on the University's Board of Trustees from 1986 to 2010. He was named a trustee emeritus in 2010.
He had served on the Penn State Behrend Council of Fellows since 1974, including a term as chairman. He also led the board of directors at the Hershey Medical Center.
Junker helped to lead three capital campaigns at Penn State. He also had leadership roles at the Erie-Western Pennsylvania Port Authority, the Erie Zoological Society, the Erie Community Foundation, Saint Vincent Health Center and the Hamot Health Foundation.
In 1987, he and his late wife, Barbara, established the Edward P. and Barbara F. Junker Scholarship for students who demonstrate leadership traits. More than 100 scholarships have been awarded from that fund.
A 2001 gift commitment from the Junker family enabled the college to open a new athletics facility, which is named in their honor.
"Ted was equally generous with his time and expertise," Chancellor Ralph Ford said. "He was active and enthusiastic in every endeavor, and his death is a significant loss for Penn State, and for the Erie region."
Junker received the Alumni Fellow Award, the highest honor bestowed by the Penn State Alumni Association, in 1987. He received the Distinguished Alumni Award, Penn State's highest honor for an individual, in 2011.
He is survived by three daughters – Elizabeth J. Korman, Barbara J. Smith and Susan F. Feyock. All three are Penn State graduates, as are five of his grandchildren.
Calling hours will be observed at Burton Westlake Funeral Home, 3801 W. 26th St., on Friday, Dec. 16, from 1-5 p.m. and 6-8 p.m., and on Saturday, Dec. 17, from 10 a.m. until the time of the service at noon. Memorial gifts may be made to the Edward P. and Barbara F. Junker Scholarship Fund at Penn State Behrend, 4215 Station Road, Erie, PA 16563; the Erie Zoological Society, 423 W. 38th St., Erie, PA 16508; and the Erie Community Foundation, 459 W. Sixth St., Erie, PA 16507.