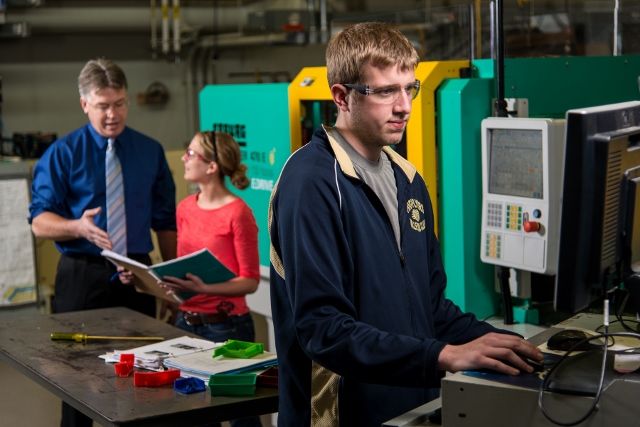 ERIE, Pa. — New rankings by U.S. News & World Report place the School of Engineering at Penn State Erie, The Behrend College, among the top 50 undergraduate programs in the nation. The college appeared at No. 42 on U.S. News' "Best Colleges" list for 2017.
Other Penn State Behrend programs were not eligible to appear in the 2017 rankings. U.S. News evaluates colleges and universities based in part on their academic accreditations; within the Penn State system, most programs are accredited University-wide, with no distinction among campus locations.
The nine engineering and engineering technology programs at Penn State Behrend are accredited by the Engineering and Engineering Technology commissions of ABET. The organization reviews engineering programs at more than 680 colleges and universities.
Other top programs in the U.S. News 2017 rankings include the Rose-Hulman Institute of Technology, Harvey Mudd College, the U.S. Naval Academy and the California Polytechnic State University in San Luis Obispo.
"This ranking is a reflection of our excellent students and alumni, who are highly sought after by employers and graduate schools," said Russ Warley, interim director of the School of Engineering. "It's also an endorsement of our rigorous, design-oriented academic programs and our commitment to research and outreach in an open-laboratory environment."
Contact
Robb Frederick
Assistant director, news and information, Penn State Behrend