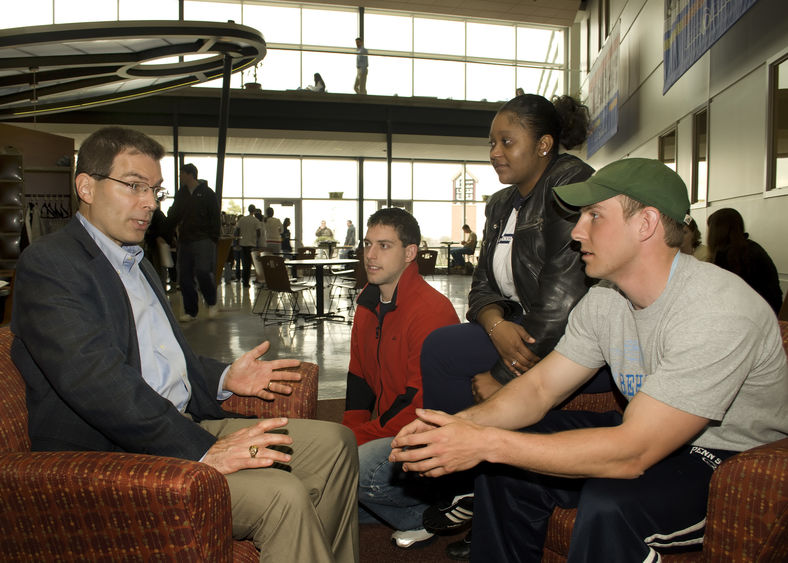 ERIE, Pa. — The Black School of Business at Penn State Erie, The Behrend College, "provides the best value for a working student in the local area," according to the Princeton Review in a new list of the nation's "Best MBA Programs." The unranked list is based on academics, job-placement rates and admissions selectivity, among other factors.
The Princeton Review surveyed more than 27,000 students at 267 business schools, including the Black School of Business, asking about academics, classroom technology, campus life and career planning. Additional questions were directed to alumni, who reported an average salary increase of 30 percent following completion of an MBA program.
"We take pride in this recognition for an important reason: It is based on student feedback," said Greg Filbeck, director of the Black School of Business. "Our listing in the Princeton Review rankings is recognition of our outstanding faculty, who deliver high-quality programs, and the strong support of our partners, including alumni and the many businesses, both locally and worldwide, that work with us. The best measure of any program's success, however, is the value that students take from it."
For on-campus programs, including the MBA program at Penn State Behrend, the Princeton Review recommends schools based on a range of criteria, including faculty accomplishment and the resources available to female or minority students.
"Our purpose is not to rank schools hierarchically or crown any school as 'best' overall," said Robert Franek, editor-in-chief of the publication. "Program offerings vary considerably, and we salute and highlight those distinctions in our profiles."
For individual profiles and other supporting data, visit princetonreview.com. A login is required.
Contact
Robb Frederick
Assistant director, news and information, Penn State Behrend