Advertising professor trains the next generation of communicators to think creatively, help combat substance abuse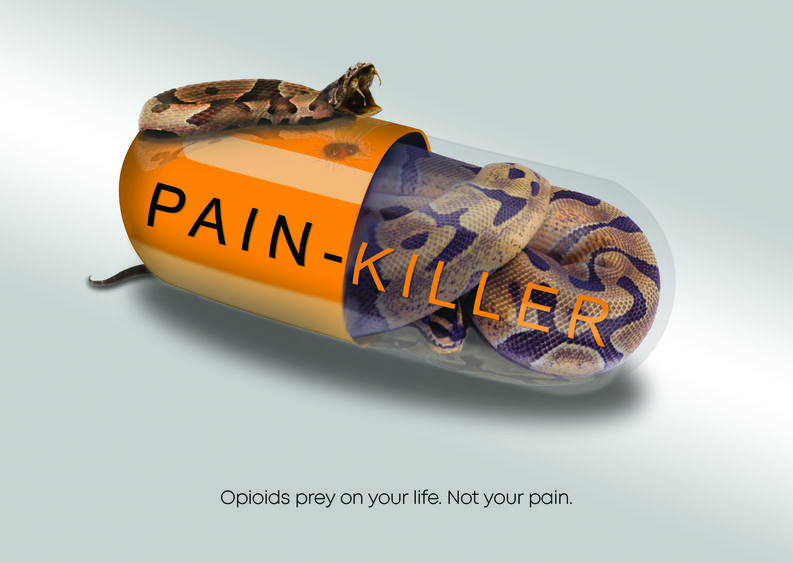 UNIVERSITY PARK, Pa. — Students who take Arpan Yagnik's advertising classes often get more than they bargained for — starting with at least four weeks of creative aerobics. The end result? Increased creativity, confidence and highly coveted job skills.
"After students complete the classes, they have an arsenal of creative ideas. They know they are going to stand apart from others, " said Yagnik, assistant professor of advertising and communication at Penn State Behrend and co-author of "Creative Aerobics: Fueling Imagination in the 21st Century."
Last semester, he joined forces with Penn State's Consortium to Combat Substance Abuse (CCSA) and asked his advertising classes to create multiple campaigns for the awareness, education or prevention of opioid abuse.
"I hoped to call attention to the opioid epidemic not only to our students, but to their families and communities," he said.
The pill is the predator
"In class, we did exercises where we brainstormed similarities between two completely different things," said Wesley von Tacky, a 2018 Penn State graduate. "A good friend of mine died from an opioid overdose, and I wanted to show the true pain of addiction. He owned a pet snake and scorpion, and in the ad I created, I made the point that opioids can be hidden, dangerous killers, like snakes. The pill is the predator."
The students translated complex issues into advertising campaigns designed to change the hearts and minds of the public. "As a visual communicator, my goal is to create a conversation through an image," said von Tacky.
"A successful ad creates an 'a-ha' moment," added Yagnik. "To make an impact, you need to create simplified messages that are unique and memorable. That's where our students can help Penn State researchers. They can get the message across — to the downtrodden and to people with varied educational and literacy levels."
Students gain skills highly sought-after by employers
The classes feature work with real-world clients, and graduates have secured jobs in the corporate and non-profit sectors.
"When we work with clients, they love the ideas that our students generate," said Yagnik. "When these students go on job interviews, they have confidence and a story to tell about how they successfully worked with clients. When they encounter challenges on the job, they think 'bring it on' because they have learned to adapt, collaborate in new ways, and to think creatively."
"Dr. Yagnik wants you to think on a different level than anyone else. In advertising, you have to generate new ideas constantly," said von Tacky. "He's imaginative and has a strong desire for his students to be successful. He shows that he cares."
"My goal is to take them to where I am and the rest of the journey is theirs," said Yagnik.
Penn State faculty, staff or students who would like to partner with the Consortium to Combat Substance abuse may contact Sebrina Doyle, assistant research professor at the Edna Bennett Pierce Prevention Research Center, for more information.