Music at Noon: The Logan Series returns Nov. 6 with Aritmia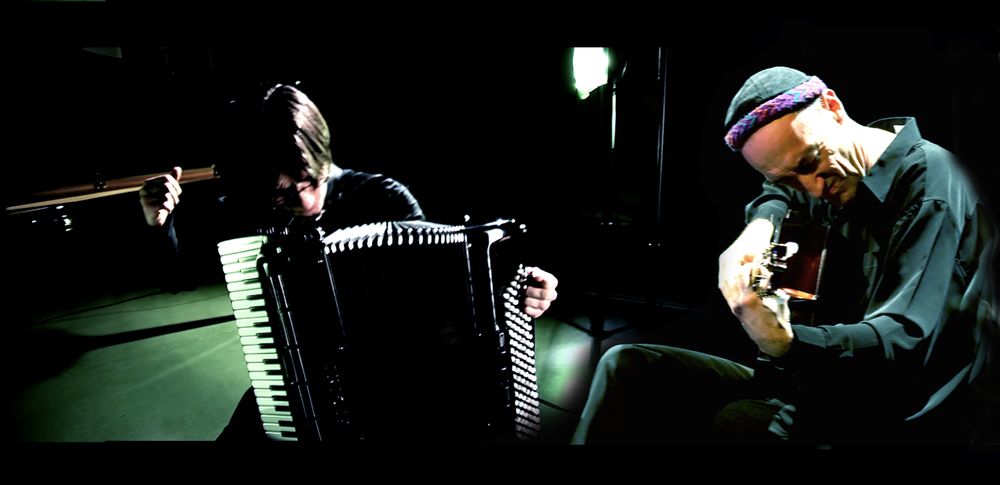 ERIE, Pa. -- What do you get when you mix an acoustic guitar with an accordion? You might just get the best musical pairing that you've likely never heard.
"A stunning marriage of the two instruments … it has you on the edge of your seat wondering if the tune is going to erupt into loud, rhythmic dance music or fade into oblivion," wrote FolkWorks in a review of the accordion-guitar duo Aritmia.
Accordionist Merima Ključo and guitarist Miroslav Tadić make up Aritmia, and they will bring their unique sound to Penn State Behrend on Wednesday, Nov. 6, to perform as part of Music at Noon: The Logan Series. The performance will take place at noon in McGarvey Commons, in the college's Reed Union Building. Admission is free, and reserved parking for audience members will be available in the Reed lot.
Aritmia performs both traditional Balkan and classical music with original works and arrangements of Erik Satie, Manuel de Falla and the mournful music of sevdah, which is sometimes called "Bosnian blues."
Music at Noon: The Logan Series was founded by Mrs. Kay Logan in 1989 and receives major support from the Kay Logan Trust. Additional funding is provided by the Penn State Behrend Student Activity Fee. Music at Noon receives state arts funding support through a grant from the Pennsylvania Council on the Arts, a state agency funded by the Commonwealth of Pennsylvania, and the National Endowment for the Arts, a federal agency. Additional support for this program is provided in part from an Erie Arts & Culture Project Grant, made possible by community contributions to the Combined Arts & Cultural Campaign and the Erie Arts Endowment.
For more information about The Logan Series or Aritmia's appearance, contact series director Gary Viebranz at 814-898-6289 or email [email protected].
Contact
Steve Orbanek
Marketing Communications Coordinator, Penn State Erie, The Behrend College