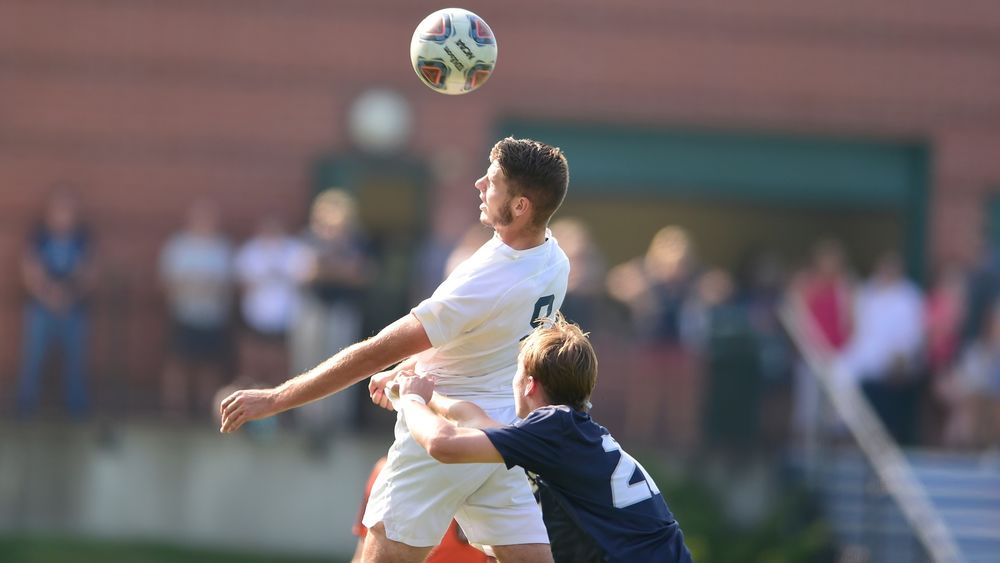 ERIE, Pa. — The Penn State Behrend men's soccer team avenged its only loss of the season — an 0-1 game at Medaille — by flipping the score on the Mavericks in a rematch at the Allegheny Mountain Collegiate Conference championship game.
Richard Blanchard, a junior from Erie, scored on a penalty kick in the 75th minute of the game. It was his fifth game-winning goal of the season.
"We've been really good through the end stretch," head coach Dan Perritano said. "The loss to Medaille shook us up, and the guys were determined to get that back. They are, mentally, razor-sharp right now."
The win earned the Lions (19-1) an automatic bid to the NCAA Division III tournament. The team will travel to Gambier, Ohio, to face Kenyon College on Saturday, Nov. 16.
The Lions are ranked No. 20 in the nation. Kenyon is No. 9.
"They're a very good team at home," Perritano said. "They have a strong tradition of winning, and they're playing well."
His team, in the week leading into the tournament, was scrambling to find practice space: An early-winter storm left 3 inches of snow on Behrend's field, forcing the team indoors.
The Lions reached the Sweet 16 round of the NCAA tournament for the first time in 2018, defeating Lycoming College and John Carroll University. That team finished the season with a 16-3-2 record.
The Behrend women's team also earned a 2019 tournament bid: They carry the No. 4 seed into the Eastern College Athletic Conference tournament.
The women's team (10-7-2) finished second in the AMCC championship, losing to Pitt-Greensburg, 3-2. The Lions travel to Westminster, Maryland, to face McDaniel College on Saturday, Nov. 16.
Contact
Robb Frederick
Assistant director, news and information, Penn State Behrend
Jill Yamma
Sports information director, Penn State Erie, The Behrend College