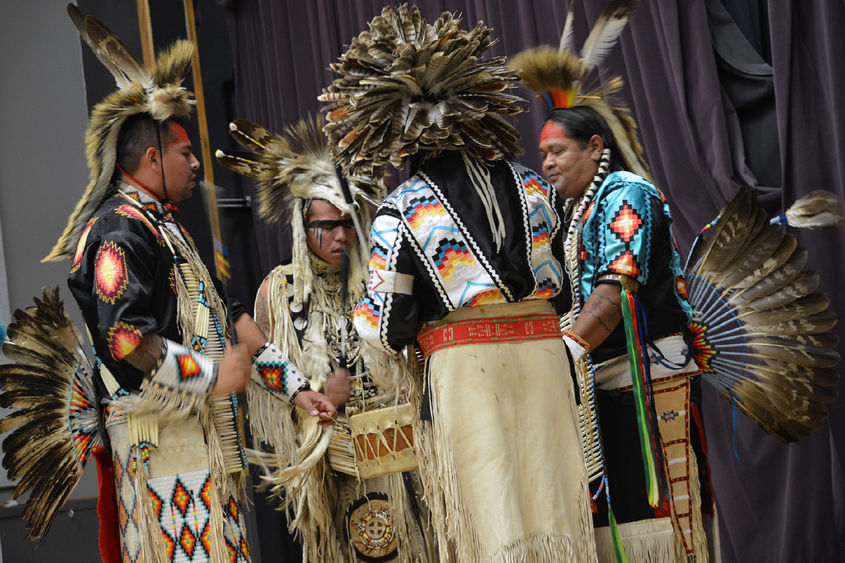 The Piscataway Nation Singers and Dancers will perform traditional Native American music and powwow dances on Nov. 18 in the Ben Lane Plaza at Penn State Behrend. The 4 p.m. performance, part of the Rhythms of Life series, is free and open to the public. Socially distanced seating will be available at the Breakwall, behind the Reed Union Building.
A special land-acknowledgement announcement will precede the performance.
The Piscataway Nation once spanned all of Maryland and portions of Pennsylvania, Ohio, Delaware and New Jersey. The Piscataway were the first Native Americans to encounter Capt. John Smith as he explored the Potomac River in 1608.
Mark Tayac and the Piscataway Nation Singers and Dancers travel extensively, offering a "living history" program that showcases Native American music, dance and ceremonial dress. The group has been featured on the Discovery Channel, the History Channel and at major festivals. They also have performed at the National Museum of the American Indian, in Washington, D.C.
The Nov. 18 performance is part of Penn State Behrend's Rhythms of Life series, which features a variety of music, dance and storytelling from all regions of the world. The series is produced by the Office of Educational Equity and Diversity Programs, with support from the Student Activity Fee.
To learn more about the series, visit the Rhythms of Life webpage.
Contact
Robb Frederick
Assistant director, news and information, Penn State Behrend