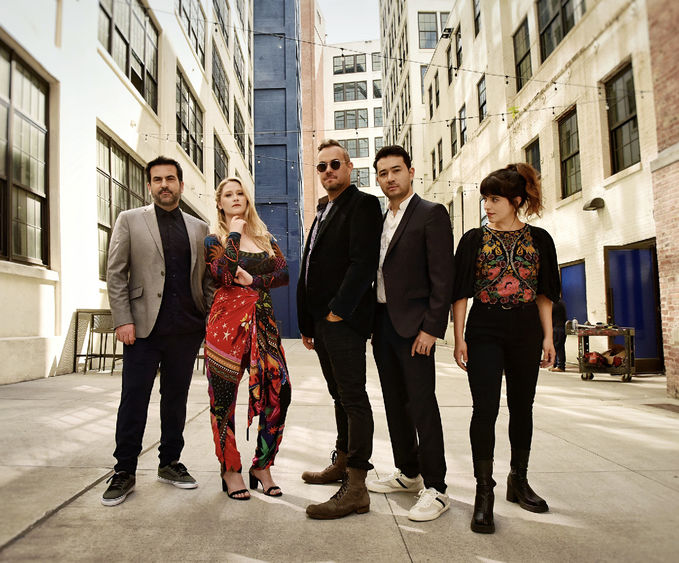 ERIE, Pa. — The 2023-24 season of Music at Noon: The Logan Series at Penn State Behrend will use a new, $1 million endowment to extend its commitment to professional chamber music programming, with concerts in Behrend's McGarvey Commons and artist residencies at Erie's Diehl Elementary School.
The season opens Sept. 8 with a performance by SYBARITE5. Five more concerts will follow.
The Music at Noon series began in 1989 with funding from Kay Logan, a musician, educator and local arts advocate. Logan, who was the principal flutist with the Columbus Symphony for 20 years, died in 2016.
A new endowment created by the Kay Hardesty Logan Foundation will allow the Music at Noon series to continue in perpetuity. Several of the foundation's trustees will attend the Oct. 18 concert, which will feature the Sirius Quartet.
"The endowment certainly is going to shape our long-term strategies in the coming years," said Gary Viebranz, teaching professor of music at Behrend and director of the Music at Noon series. "We are so grateful to have been given this gift, and to have been entrusted with maintaining Kay's legacy."
Logan chose to host the concerts at Behrend in part because the college does not offer a music major. She wanted to encourage students in business, engineering and other disciplines to think philanthropically about art, Viebranz said.
The series, which also receives funding support from the Pennsylvania Council on the Arts, Erie Arts and Culture, and the college's Student Activity Fee, was designed to strip away the mystique that often is attached to professional chamber music. The McGarvey Commons concerts are informal, and audience members are invited to bring a lunch. The residencies at Diehl Elementary are an opportunity for younger audiences to experience, and even create, music.
The Logan endowment could expand that outreach programming, Viebranz said. It also will provide funding stability, which will allow the series to continue for many more years.
"We want to continue the mission Kay helped establish, which is to provide the community at large with quality concerts that break down the barriers between the performers and the audience and demystify the experience of this wonderful music," Viebranz said.
The 2023-24 series will feature six nationally touring groups:
Sept. 8: SYBARITE5, the first ensemble of its kind to win the Concert Artists Guild competition. The group, which features violin, viola, cello and double-bass, defies categorization; its repertoire stretches from Coltrane and Komitas to songs by Radiohead and Pete Seeger.
Oct. 18: Sirius Quartet, a group of conservatory-trained performer-composers who bring "improvisational fire" to their performances. The ensemble brings precision, soul and raw energy to its performances, including previous visits to the Music at Noon series.
Nov. 10: Jennifer Wharton's Bonegasm, which has a mission to "bring peace, love and trombone to the unsuspecting masses." Wharton is a low-brass specialist with roots in jazz, chamber music and Broadway, including a stint in the pit of "Sweeney Todd." She is something of a unicorn in music: A woman fronting a brass-centered jazz ensemble.
Feb. 19: Gateways Brass Collective, an ensemble that blends traditional brass quintet repertoire with explorations into jazz and beyond. Formed from the Gateways Music Festival, which connects and supports professional classical musicians of African descent, the group is a fitting choice for the Black History Month celebration at Behrend.
March 20: Lorelei Ensemble, which collaborates with living creators to expand and deepen the sounds and stories that women use to reflect and challenge our world. Led by founder and artistic director Beth Willer, Lorelei champions the flexibility and virtuosity of the human voice.
April 10: Capitol Quartet, which features teaching faculty at America's leading music schools. The group's repertoire includes contemporary works, jazz and classical styles, with virtuosic playing and an energetic stage presence.
Music at Noon concerts are held in McGarvey Commons, in the Reed Union Building, and are open to the public at no charge. A portion of the seating at each concert is reserved for students at Diehl Elementary School.
To learn more about Music at Noon and the Logan endowment, visit the Music at Noon website.
Contact
Robb Frederick
Assistant director, news and information, Penn State Behrend