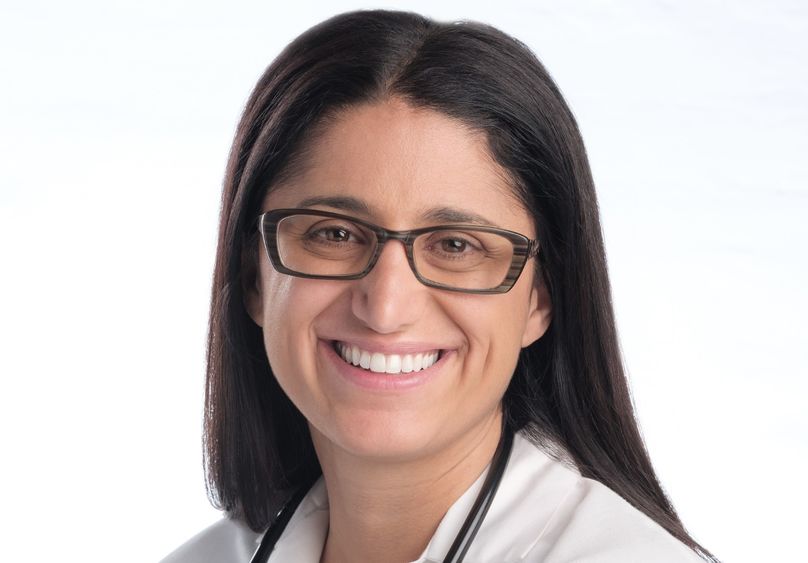 Dr. Mona Hanna-Attisha, the pediatrician who exposed the water crisis in Flint, Michigan, will discuss her work as a clinician and community advocate when the Speaker Series at Penn State Behrend resumes on April 13.
The program, which is open to the public, will begin at 7 p.m. on Zoom. A link and additional details are available at behrend.psu.edu/speakerseries.
Dr. Hanna-Attisha is the founder and director of the Pediatric Public Health Initiative at Michigan State University and Hurley Medical Center Children's Hospital. In 2014, when the city of Flint, hoping to save money, began to draw its drinking water from the Flint River, she learned the move had introduced high levels of lead into the community's water supply.
When the local government ignored complaints from citizens and medical experts, Dr. Hanna-Attisha spoke out publicly, sharing her concerns even before her team's findings had been peer-reviewed.
"There was no time," she told USA Today, which named her to its list of Women of the Century. "Every day that went by was another day that was putting our children at risk."
Dr. Hanna-Attisha's continued advocacy positioned Flint's water quality as a national crisis. President Barack Obama declared a federal emergency, and government officials again changed the source of Flint's drinking water, which now comes from the Great Lakes.
Dr. Hanna-Attisha testified three times before Congress and was named one of TIME magazine's "100 Most Influential People in the World."
Her talk at Penn State Behrend continues the 2021 Speaker Series, which is designed to foster open discussions about the top issues in our culture.
"The Speaker Series provides opportunities for those in our campus community and beyond to hear firsthand from individuals who are shaping our culture," Chancellor Ralph Ford said. "Each of our speakers is uniquely positioned to spark a larger, ongoing conversation about the political, business and societal issues we face today."
Social activist and author Patrisse Cullors, co-founder of the Black Lives Matter movement, participated in the series in February, discussing her work as a community organizer, artist and advocate.
The Speaker Series at Penn State Behrend is made possible by the college's Student Activity Fee, the Division of Student Affairs and the Harriet Behrend Ninow Memorial Lecture Series Fund. For more information, visit behrend.psu.edu/speakerseries.
Contact
Robb Frederick
Assistant director, news and information, Penn State Behrend