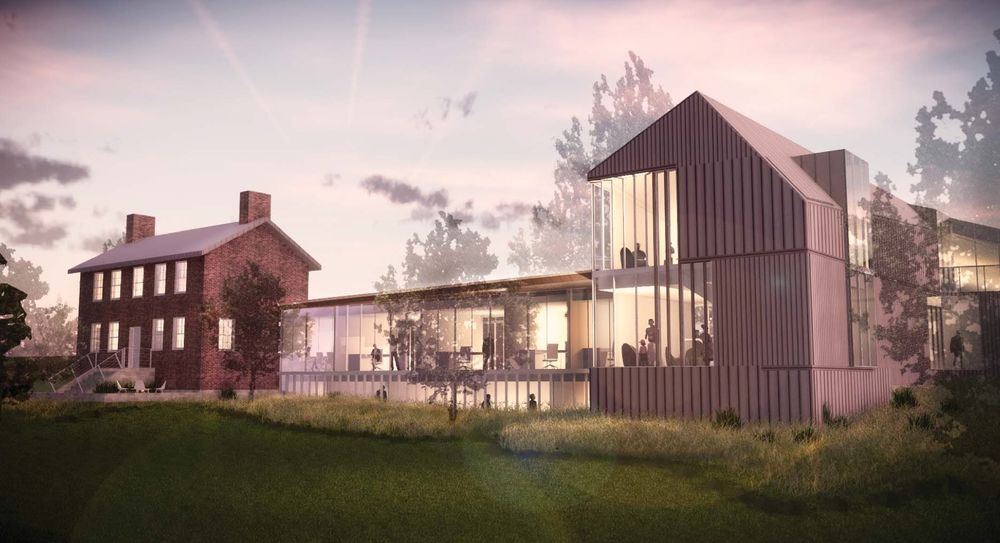 UNIVERSITY PARK, Pa. – The Penn State Board of Trustees Committee on Finance, Business and Capital Planning today (Feb. 17) advanced a proposal to rename Penn State Behrend's Federal House, where a major renovation and expansion project is creating a new home for the Susan Hirt Hagen Center for Community Outreach, Research and Evaluation (CORE). The full Board of Trustees will vote on the proposed name change on Feb. 18. 
Upon board approval, the building, believed to be the oldest brick structure in Harborcreek Township, will be named the "Susan Hirt Hagen CORE," in recognition of a significant private gift. 
Susan Hirt Hagen CORE provides programming to more than 3,000 K-12 students across the Erie region every year. Its signature programs include the Mentor Project, which matches at-risk youth with trained college students and community members at 10 sites in Erie County; and Positive Youth Development, which applies the 40 Developmental Assets framework of positive experiences and qualities needed to help make healthy decisions, to create a comprehensive safety net of school, community and family support resources. 
A modern addition to the building is currently underway, adding 11,000 square feet to the original brick structure, which is believed to have been built in 1838. The new space will include collaborative meeting rooms and a 100-person event room, allowing CORE to expand both its school-focused programs and its partnerships with key community groups, including Erie Insurance, the Erie Community Foundation and United Way of Erie County. 
"We've been intentional in how we repurpose this historic structure," Chancellor Ralph Ford said. "The renovation and expansion of the Federal House will result in a simple but graceful building that preserves the structure, adds character to the Behrend campus and creates new training, programming and partnership opportunities for CORE."