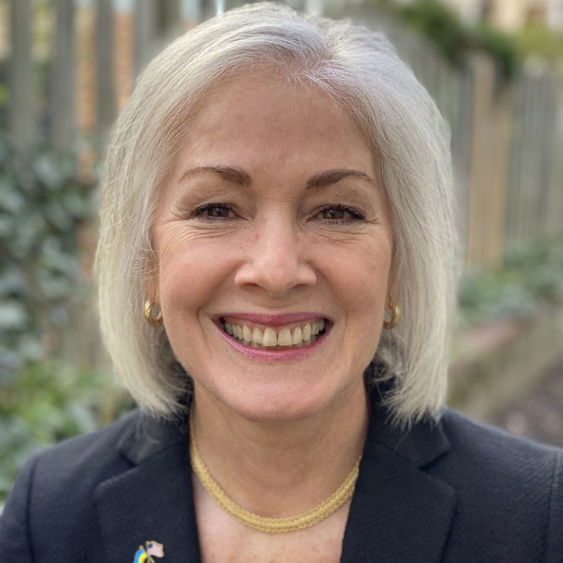 ERIE, Pa.  — The Speaker Series at Penn State Behrend will begin Wednesday, Oct. 12, with a program featuring former U.S. Ambassador to Ukraine Marie Yovanovitch. She will discuss the war in Ukraine, the pride of Russian President Vladimir Putin and the best path to peace in eastern Europe.
The discussion, which begins at 7:30 p.m. in McGarvey Commons, in the college's Reed Union Building, will be moderated by Lena Surzhko Harned, an associate teaching professor of political science and associate director of the Public Policy Fund at Penn State Behrend.
Yovanovitch, a career diplomat, served as ambassador to Ukraine from 2016 to 2019. She previously served as the U.S. ambassador to Armenia and the Kyrgyz Republic.
Yovanovitch's 33-year career with the U.S. Foreign Service included assignments in Moscow, London, Ottawa and Mogadishu. Her domestic postings included management of the Russia desk at the U.S. Department of State. She is currently a senior fellow at the Carnegie Endowment for International Peace and a non-resident fellow at the Institute for the Study of Diplomacy at Georgetown University.
The Speaker Series at Penn State Behrend is designed to foster open discussions about the top issues in our culture. Yovanovitch is the first of four speakers in this year's series, which also will include:
Martina Edwards, the first African-American female equity trader in the 200-year history of the New York Stock Exchange. She will visit Behrend on Nov. 10.
Brendan Hunt, a co-creator and cast member of "Ted Lasso," the Emmy Award-winning Apple TV+ series. Hunt's other onscreen credits include roles on "Community," "Parks and Recreation" and the ABC comedy "Bless this Mess." He will visit Behrend on Feb. 13.
Wanjiku "Wawa" Gatheru, a Rhodes Scholar and founder of Black Girl Environmentalist, which is committed to centering underrepresented voices in the mainstream environmental movement. She will visit Behrend on March 23.
The Speaker Series at Penn State Behrend is made possible by the college's Student Activity Fee, the Division of Student Affairs and the Harriet Behrend Ninow Memorial Lecture Series Fund. For more information, visit behrend.psu.edu/speakerseries.
Contact
Robb Frederick
Assistant director, news and information, Penn State Behrend