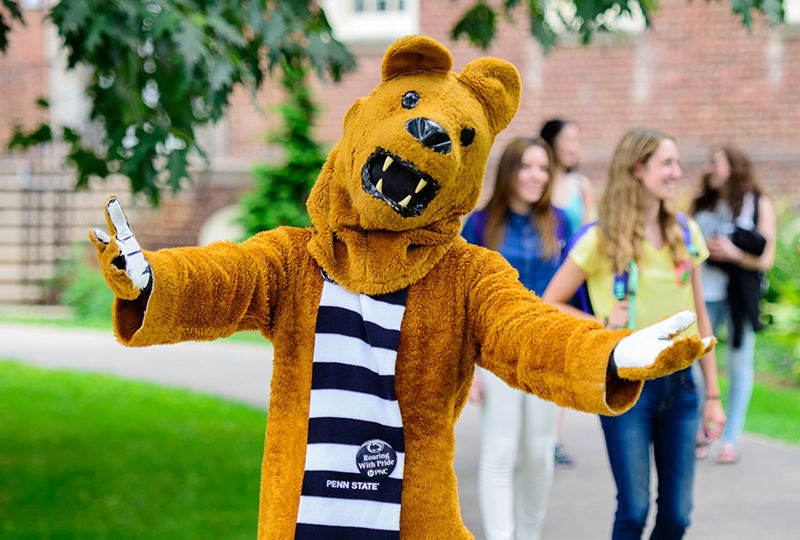 As part of our regular "We Are!" feature, we recognize seven Penn Staters who have gone above and beyond what's asked of them in their work at the University.  
This week, on behalf of the entire Penn State community, we'd like to say thank you to: 
Erik Baxter, multimedia specialist for the Center for the Performing Arts, whose nominator wrote: "Erik's superior organizational skills, creative problem solving and team leadership led to the design of a data document now being used at the Center for the Performing Arts to organize and share performance information across departments, making communication and collaboration better." 
Nolan Bennett, administrative assistant to the assistant vice provost for International Student and Scholar Advising, Penn State Global, whose nominator wrote: "Nolan's hard work for International Student and Scholar Advising (ISSA) does not go unnoticed. He is a vital part of ISSA and Penn State Global. Nolan's dedication to ISSA and Penn State Global emulates 'We Are' for Penn State." 
Amelia Carey, academic programs assistant in the School of Engineering at Penn State Behrend, whose nominator wrote: "Amelia recently joined Penn State Behrend and the School of Engineering. She has done phenomenally at picking up the many moving pieces of her complex role as an academic programs assistant. It's been a joy to watch her grow in her role and represent Behrend with a positive attitude and perspective." 
MaryBeth Gavin, undergraduate student in the College of Agricultural Sciences, whose nominator wrote: "MaryBeth has gone above and beyond with her commitment to Penn State's Soil Judging Team. She is working tirelessly to promote their efforts and earn donations for their upcoming competition in Oklahoma. I know that she is going to do big things in the future." 
Kristin Kaitz, administrative support coordinator in the School of Business Administration at Penn State Harrisburg, whose nominator wrote: "Kristin is pushed to the limit every single day. Her position requires so much time and so much juggling, and constant attention to detail. Much of her effort goes unnoticed or unappreciated. But there are those of us that see her hard work, appreciate it and want to say thank you!" 
Randy Moore, systems administrator at Penn State Law and the School of International Affairs, whose nominator wrote: "Randy is always friendly, helpful and willing to go above and beyond to assist others and find a solution to their problems. Thank you, Randy!" 
Susan Simkins, professor of psychology in the College of the Liberal Arts, whose nominator wrote: "Within the Industrial and Organizational Psychology program, Susan goes the extra mile to make sure that each student feels valued. She frequently ends our practicum meetings with sincere affirmations, telling us that we are wanted and belong here. Susan is a true light in our program." 
Thank you Erik, Nolan, Amelia, MaryBeth, Kristin, Randy and Susan — and to everyone who helps make Penn State such an incredible community! 
Do you know someone who deserves a shout out? If you do, consider nominating that person by filling out a short online form.