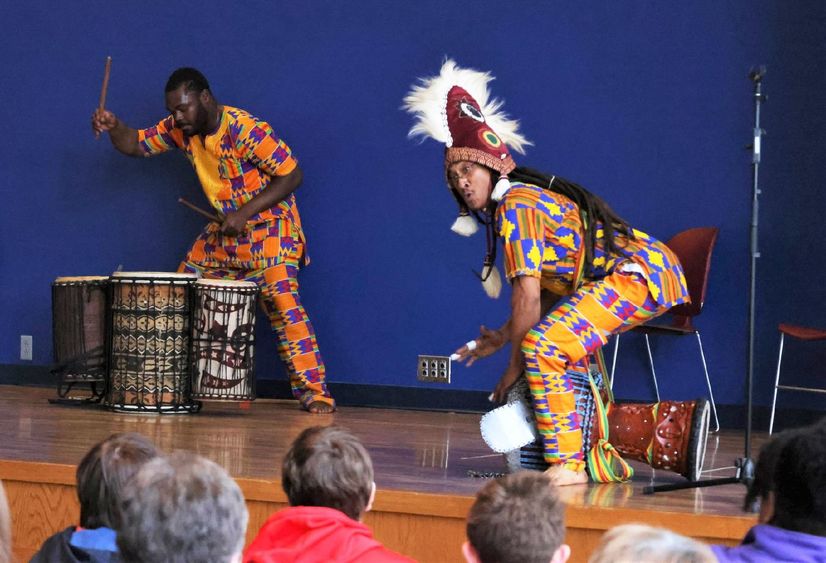 ERIE, Pa. — Penn State Behrend's celebration of Black History Month continued with a free concert by African Soul International, a drum-and-dance troupe that has performed with Beyoncé. More than 120 students from the Eagle's Nest School of Academic Distinction and Luther Memorial Middle School visited Behrend for the performance.
African Soul International formed in 1998 and is led by Sista Jewel, a professor of African dance at Cal Poly Pomona. The group features artists from Guinea, Senegal, Mali, Congo and Liberia.
The group's performance at Behrend was free and open to the public. As part of the college's new partnership with the Eagle's Nest, a school that serves at-risk youth in Erie's east-side neighborhoods, students from the Eagle's Nest were invited to attend. The Eagle's Nest partnership includes financial literacy training, mentoring and youth-development programming through Susan Hirt Hagen CORE and networking and advising through the Center for Family Business.
The performance was part of the Rhythms of Life Series, which is sponsored by Behrend's Office of Educational Equity and Diversity Programs and the Student Activity Fee. The series features a variety of music, dance and storytelling from all regions of the world.
Contact
Robb Frederick
Assistant director, news and information, Penn State Behrend