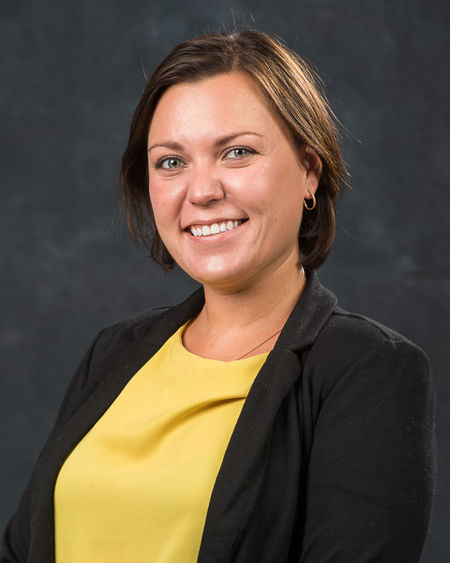 ERIE, Pa. — One year into the war in Ukraine, one thing is clear to Lena Surzhko Harned, an associate teaching professor of political science at Penn State Behrend:
"The entire world, including Russia, overestimated Russia's ability to quickly win this war," said Harned, who studies the politics of Ukraine and the post-Soviet space. "Russian President Vladimir Putin did not even believe this would be a war. He dismissed it as a 'special military operation.' He said the Ukrainians would greet Russia's army with open arms. And yet, a year later, here we are."
Since the start of the war, on Feb. 24, 2022, Harned has hosted a series of public teach-ins at Behrend, including a Zoom program with a member of Ukraine's parliament. As part of the college's Speaker Series, she interviewed Marie Yovanovich, the former U.S. ambassador to Ukraine, about the war, which is testing global supply chains and political alliances across Europe.
We asked Harned about life in Ukraine today and the effectiveness of international sanctions that were meant to weaken Russia, and Putin in particular.
When you talk with family members who are still in Ukraine, what do they tell you? What is life there like now?
What strikes me is how very, very tired every Ukrainian is. Every day, they are under attack. Every day, there is another horror story, a new depth of cruelty. Every missile, every air raid, every bomb at a bus station is a reminder that this war is ongoing. And every Ukrainian understands that they have a big red target on their back.
Last week, the U.S. Department of the Treasury announced new economic sanctions, which are meant to weaken Russia's metals and mining industries and financial institutions. Have the sanctions imposed earlier in the war been effective?
Sanctions work, but they work over long periods of time. Sanctions are not a silver bullet. They are not an immediate solution.
It was a huge mistake for the international community to wait for Russia to invade Ukraine to levy sanctions. That should have happened in 2014, as a response to the Crimean invasion.
How does all of this end? Do you see an off-ramp?
Putin has plenty of off-ramps. He can end this today. He can say, 'I have met my objective. I have secured the territory in eastern Ukraine,' in the so-called breakaway republics. And then he can go home. It is clear that he wants more than that, however. The question becomes, how much is Russia willing to throw its human power behind this effort, and for how long?
For Ukraine, the answer is clearer. For them, this is an existential war. They did not start it, but they absolutely cannot give in and quit. They are fighting to exist.
Contact
Robb Frederick
Assistant director, news and information, Penn State Behrend