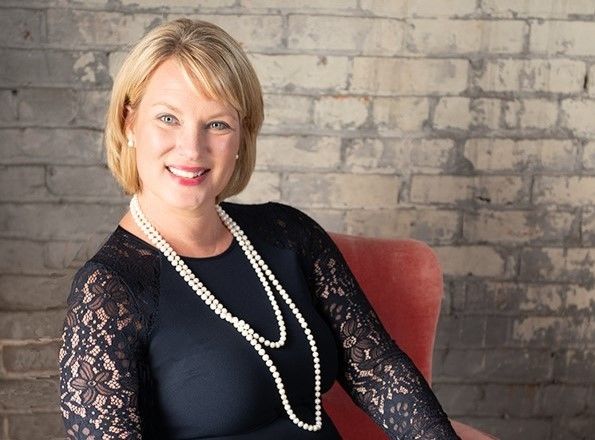 ERIE, Pa. — The Women's Engagement Council at Penn State Behrend will debut its new "Blue Chair Chats" discussion series on April 12 with a program featuring Ashleigh Walters, the former president of Onex Inc. and the author of "Leading with Grit and Grace: A Journey of Organizational Culture Change."
The program, which begins at 7 p.m. in McGarvey Commons, in the college's Reed Union Building, is free and open to the public. The first 100 attendees will receive a signed copy of Walters' book.
As president of Onex, an Erie-based company that designs, builds and services industrial furnaces, Walters managed the transition from private ownership to an employee stock-ownership plan. The company is now 100% employee-owned.
During that transition, and through the COVID-19 pandemic, Walters published a series of management-theory essays on LinkedIn. That writing led to her first book, "Leading with Grit and Grace," which detailed her "coach approach" to management.
"The first thing I had to learn was that I didn't know everything," she said on the "Behrend Talks" podcast. "When I took the job, my dad said, 'You need to go onto the plant floor and be there with the people who are doing the work. They already know the solution to the problem that you have. Just go and talk with them, and be with them, and ask their opinions.' And that's what I did."
Walters is the first guest in the "Blue Chair Chats" series, which will feature intimate, interview-style discussions about unique paths to leadership.
The series is sponsored by the Women's Engagement Council at Penn State Behrend. The council was created in 2020 to encourage more women to become involved in the life of the college and to enhance and improve educational opportunities for Behrend students.
The council builds on the rich history of influential women at Penn State Behrend — beginning with Mary Behrend, who donated her Glenhill Farm property to Penn State in 1948. To learn more, visit the Women's Engagement Council webpage.
Contact
Robb Frederick
Assistant director, news and information, Penn State Behrend