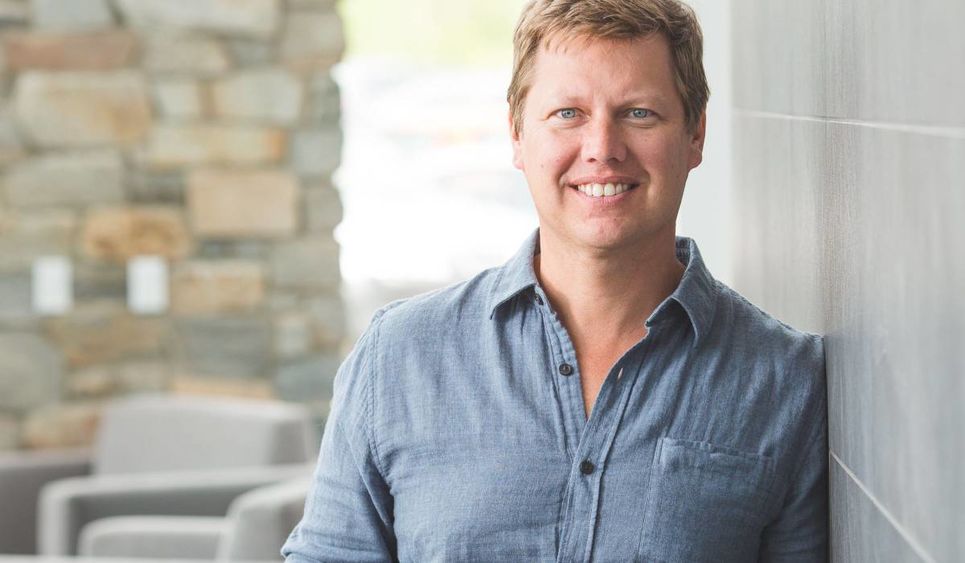 ERIE, Pa. — "Today, entrepreneurs want to have scale immediately," said Travis Sheetz, president and chief operating officer of Sheetz Inc., during an Oct. 25 talk at Penn State Behrend. "They feel pressure to get out there and grab some venture capital and grow quickly.
"I get that," he said. "If you have a really good idea, there's an incentive to move fast, because you don't want someone to beat you to it.
"My uncle Bob, who bought the first of our stores in 1952, took a different approach," Sheetz said. "It took him 10 years to open a second store. And I think it was better, in the end, for the business to have that foundation. It's really difficult to prove out a business model on a moving train, and to scale up before you really understand what your competitive advantage is."
For Sheetz, the slower approach has paid off. From that first store, which was purchased for $990 — $900 for the inventory and $90 more to put in the cash drawer — the Altoona-based company has built an $11.7 billion business, with nearly 700 gas stations and convenience stores in six states.
Travis Sheetz is one of 15 family members who work at the company. He talked about that dynamic during "Your Business, Your Family, Your Legacy," the fall showcase event at Behrend's Center for Family Business. The center, an outreach unit of the college's Black School of Business, connects and supports family-run businesses in the Erie region.
"The four former CEOs of Sheetz are still on our board," he said. "I love the continuity. It's important to me to still have the first generation involved. But it can be challenging, because this used to be their baby, and they're still major shareholders. I sometimes have to be the filter between that and my management team."
Sheetz shared his perspective in a fireside chat format, taking questions from other business owners. Matthew Totzke, president and chief executive officer of Larson Texts and Big Ideas Learning, moderated the discussion, which included questions about the transition to electric vehicles.
"We are embracing EV technology," Sheetz said. "We know it's coming, and we know we have to be there. We already have charging stations at 100 of our stores.
"There is a long tail on liquid fuel, because the infrastructure isn't in place yet," he said, "but we can see where this is going."
To learn more about the Center for Family Business at Penn State Behrend, or to become a member, visit the Center for Family Business website.
Contact
Robb Frederick
Assistant director, news and information, Penn State Behrend