Ohio Living and Learning Center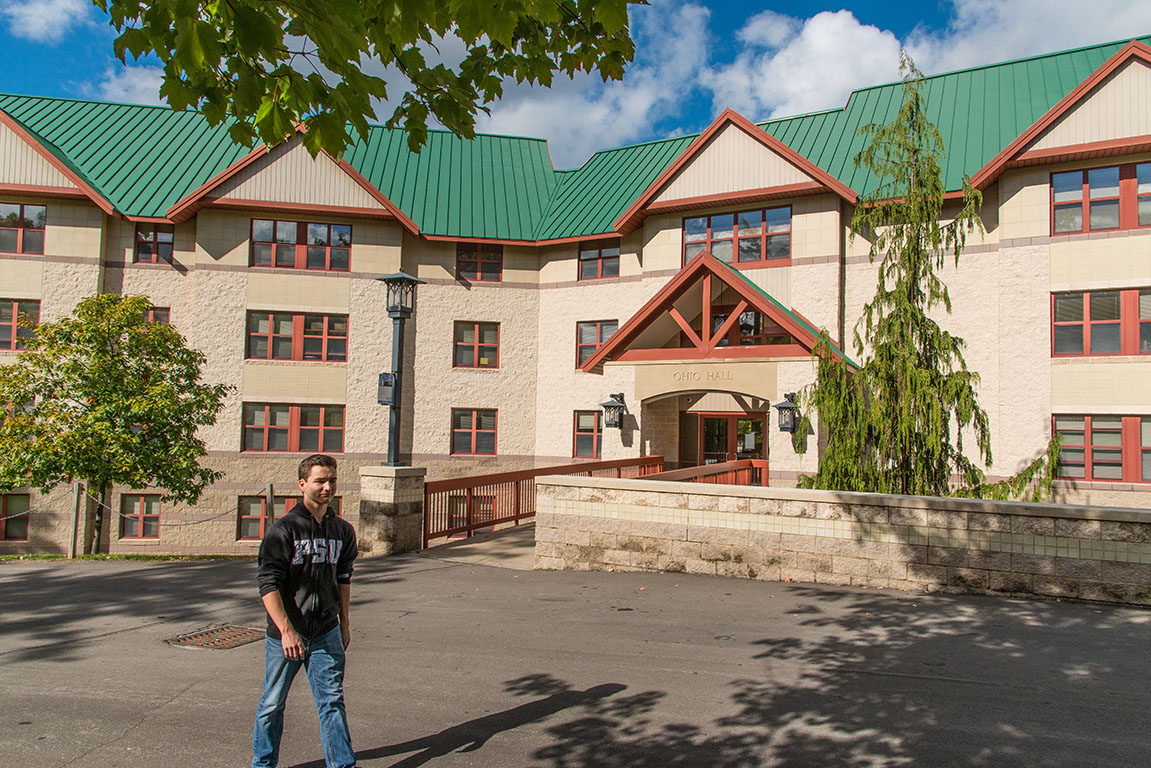 Ohio Hall offers a living and learning environment that fosters academic excellence, out-of-classroom intellectual and social pursuits, and the formation of mentor relationships and study groups. Residents of this close-knit community have the opportunity to celebrate their membership in an Honors community by participating in established traditions and creating new ones.
The lodge-style buildings are organized around single-sex suites for four students, each with two bedrooms and shared common and bath/dressing areas. A large meeting area and lounge serves as the social and intellectual focus of the residence, as well as a gathering place for special programming, speakers, and events. Additional meeting and group study rooms and two computer facilities are available. Ohio Hall residents have the opportunity to meet visiting faculty, speakers, and other guests of the college.
The facility houses students—freshmen through seniors—in the Honors and Scholars programs, as well as a limited number of other students who desire such a living arrangement. Nearly all of the living space in Ohio Hall is reserved for students in the Penn State Behrend Honors Program and the Schreyer Honors College, with the remainder open to returning students. Space for first-year Honors students is limited and is awarded on the basis of the student's acceptance to the Honors and Scholars programs and the acceptance date of the individual's housing contract. Current students in good standing in the Honors and Scholars programs have priority for Honors spaces. Other students are awarded spaces on a first-come, first-served basis. All students who choose to live in Ohio Hall sign an agreement to respect quiet study policies set by the residents.
For more information, contact:
Office of Housing and Food Services: 814-898-6161
Honors Coordinator: 814-898-6864