In This Issue:
New Things Going On With The Major
Welcome to the 2019-20 Project and Supply Chain Management annual newsletter. We continue to celebrate the growth of our major, our current students, and our alumni. As of the end of October, the PSCM major boasts a combination of 108 majors and pre-majors. This number shows the sustained interest and growth in the major. To strengthen our students' background in the PSCM major and to make them more marketable to potential employers, two new courses have been added. Introduction to Supply Chain Analytics, which was introduced this semester, and Project Risk Management, which will be offered in the spring, are expected to add great value to the program.
Take a moment to read about alumna Tiffany Wolfe, who works at Erie Insurance, and current student Grace Blackford '21, who had internship experience at Wegmans. We also are pleased to showcase a supply chain competition attended by PSCM students, and feature two of our faculty, Dr. Varun Gupta, assistant professor of operations and supply chain management, and Dr. Richard Peng, assistant professor of project and supply chain management, for their scholarly accomplishments. Congratulations to Dr. Sourish Sarkar, associate professor of operations and supply chain management, for earning tenure.
This semester featured Corporate Days for BPMI, ThermoFisher Scientific, and HM Health Solutions. The PSCM Club also has hosted a seminar by a Penn State alumnus, Mr. Rich Doane. Finally, we thank the officers of the PSCM Club and its president, Angela Baranowski, and faculty advisers Dr. Ozgun Demirag, associate professor of operations and supply chain management, and Dr. Varun Gupta for their dedication in publishing this newsletter.
—Dr. Ray Venkataraman, Professor of Management and Chair of PSCM Major
Faculty Spotlights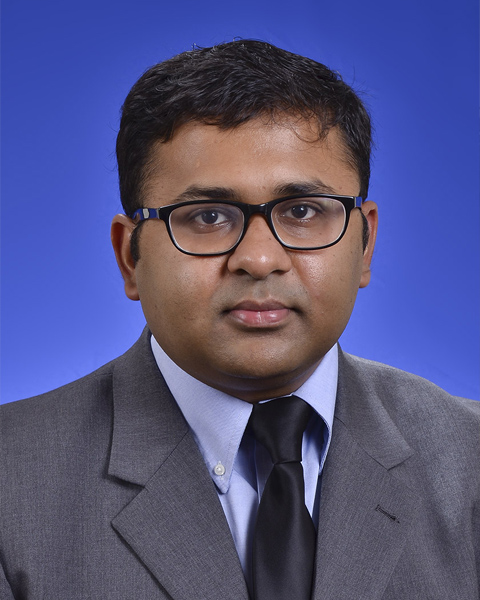 Dr. Varun Gupta, Assistant Professor of Operations and Supply Chain Management
Dr. Varun Gupta teaches courses in supply chain analytics, management, purchasing, and logistics.
What do you most want PSCM students to learn?
With technology increasingly impacting all spheres of our lives and businesses having access to a tremendous amount of data, it is now extremely important (more than ever before) to learn how to use data for informed business decisions—the core of business analytics. Ability to work with data and communicate the results will be a very important skill to have as you graduate and be part of a futuristic workforce employing data-driven tools such as AI (artificial intelligence), machine learning, blockchain, 3D printing, etc.
What is an interesting research project you have worked on?
Beginning fall 2016, I had the pleasure of supervising Taryn Testa '17, who currently works as a surface and other modes specialist at Covestro, on her Schreyer Honors thesis. As part of her thesis, she looked at participation levels in an important supply chain security initiative, Customs-Trade Partnership against Terrorism (C-TPAT). It was initiated by the U.S. Customs and Border Protection agency in response to the terrorist attacks on 9/11. From her internship experience at Covestro, Taryn wished to explore why some businesses were more inclined to participate than others and if the size of a company played an important role in their decision. She surveyed businesses in the U.S. for this, and her findings were published recently in the Supply Chain Forum: An International Journal. Supply chain risk management is one of my research interests, and this year I had publications in the International Journal of Production Research (supply disruption and procurement behavior) and International Transactions in Operational Research (supply chain financing to mitigate disruptions).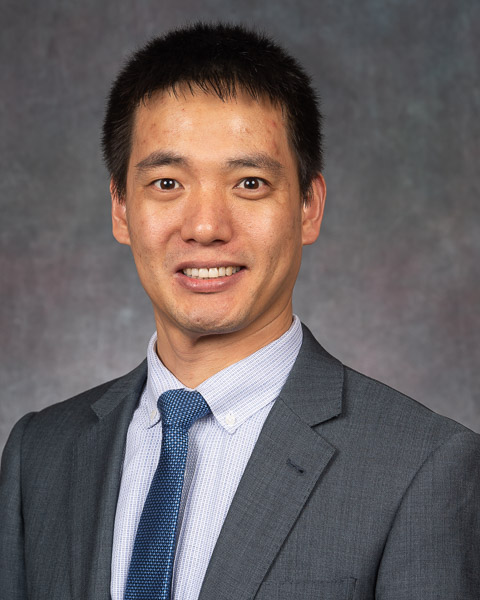 Dr. Richard Peng, Assistant Professor of Project and Supply Chain Management
Dr. Peng holds several certifications from professional organizations in the field of analytics, project management, and quality management. He is a Certified Analytics Professional (CAP), Project Management Professional (PMP), and a Certified Manager of Quality/Organizational Excellence (CMQ/OE). The CAP program advances the use of analytics for the PSCM profession and contributes to PSCM professionals' career success and continued competency.
 
Alumni Spotlight
Tiffany Wolfe '14
If you could go back and change anything about your time at Behrend, what would it be?
Exploring more of what Behrend has to offer! Clubs, committees, and volunteering opportunities! Expose yourself to the Behrend community and learn what the City of Erie has to offer as well. I met a lot of amazing and influential people after graduation by giving myself the time and space to explore. If you start this networking and outreach now, you will have the professional connections before even leaving school.
Do you have any advice for current college students?
Don't stress! Take each class, lecture, or project as an experience of itself. Looking at the big picture can be beneficial, but it can also stress us out. Consider taking the time to enjoy experiences such as joining a club, finding an internship, applying to jobs, and completing your degree. As you walk through your college programs, accept each challenge as a single experience.
Is there anything else you're proud of or would like to share about yourself?
Behrend provided me the education and opportunity to succeed in the professional world. I consistently use the knowledge gained from PSCM courses within my day-to-day work. I started my career as a purchasing assistant in inventory management for an oil and gas drilling company, and the role provided the fundamentals on how to be successful in my next role.
 
Student Spotlight
Grace Blackford '21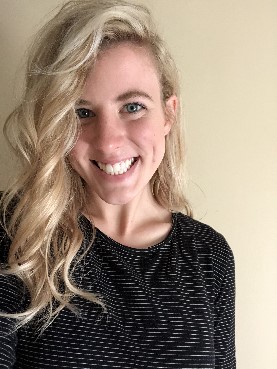 Grace is studying Project and Supply Chain Management and Management Information Systems, and she is involved in 10 organizations on campus.
If you had one do-over at Behrend, what would it be?
Get involved early! During my first year at Behrend, my only involvement on campus was going to class and Volleyball Club. Now I am so thankful for all the great organizations I am a part of and the wonderful people I have met. I love being able to make a difference on Behrend's campus and wish I had started earlier. My advice is to not be afraid to join clubs and get involved. It's a great way to meet people and give back to Behrend and the local community!
What is one of the most interesting/unique aspects of your internship?
This past summer I was a store operations intern at Wegmans. I had the opportunity to run the bakery department and oversee inventory, ordering, scheduling, sales forecasting, shipment reconciliation, staffing, and all other operations of the department. I also had the opportunity to travel to Buffalo frequently for training, to Rochester to visit the Wegmans Organic Farm, and to Virginia to see the relocation options that Wegmans offers. Of course, my favorite part of the summer was being able to do "quality control" of our bread, bagels, donuts, cookies, and cupcakes.
 
Club Updates and More
BPMI
Bechtel Plant Machinery Inc. (BPMI) held an informal session, which gave students advice on the first 90 days at a new company along with information about opportunities at BPMI.
Thermo Fisher
Thermo Fisher held a session regarding the opportunities offered at their company, including the specialized program for new graduates.
Rich Doane '85, McDonald's Executive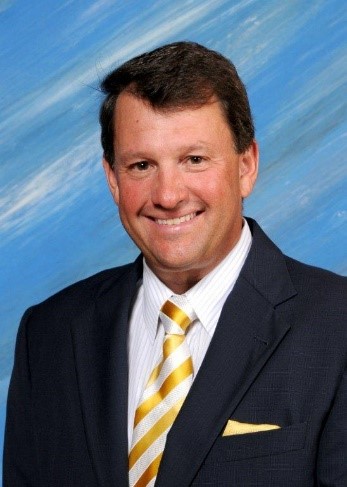 Students had the opportunity to hear from Behrend alumni Rich Doane '85, an owner and operator of several McDonald's franchise stores, about his experience in that unique supply chain.
PSCM Club News
The PSCM Club is working on gathering additional members while actively searching for ways to raise awareness of the PSCM major. We are proud to have participated in our first fundraiser hosted by the Black School of Business, which raised $65 for the club thanks to the support from our members and faculty.
PSCM students attended West Virginia University's Mission in the Mountains Supply Chain Competition, October 18-19, 2019. Two Behrend teams participated.
Team 1: Samantha Bengel, Alexander Boardman, and Taylore Fletcher
Team 2: Edward Dezabala, Raymond Garasich, and Evan Tatara
Congratulations to both teams for successfully representing Behrend at the event!