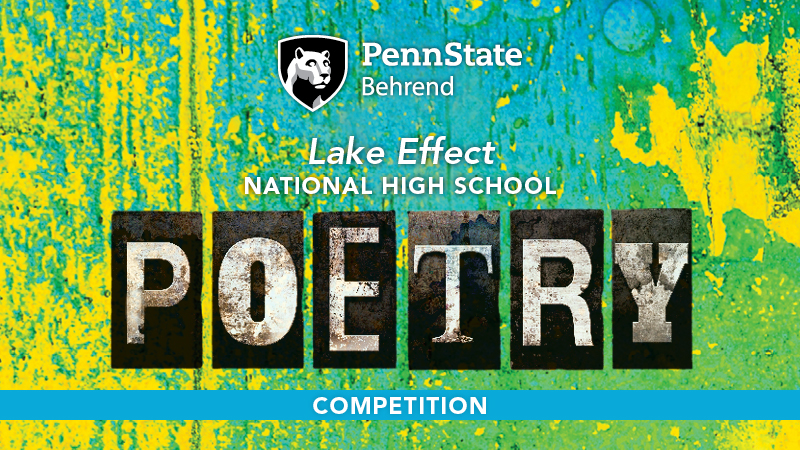 The Bachelor of Fine Arts in Creative Writing at Penn State Behrend, one of the premier programs of its kind in the country, invites high school students from across the nation to submit poems to its annual Lake Effect National High School Poetry Competition.
Lake Effect, an international journal of the literary arts, is edited by faculty and students at Behrend, many of whom are working toward the B.F.A. in Creative Writing. The B.F.A. program is designed to immerse students in an experience-based curriculum in which professors work closely with students in small classes. Coursework is devoted to the study of literature and craft, and the program's Smith Creative Writing Readers Series gives students the opportunity to engage renowned visiting writers in person. Workshop classes where student work is read and discussed are central to the program. For the B.F.A. senior thesis project, students work one-on-one with a faculty member in completing book-length manuscripts.
Submissions for our 2019 competition are closed.
Winners will be notified by email or phone before February 28, 2020. Contest results will be posted on this page in March 2020.
The Lake Effect National High School Poetry Competition is made possible by the School of Humanities and Social Sciences at Penn State Behrend and by Penn State Barnes & Noble University Bookstores.
Read the winning poems from the 2018 Lake Effect National High School Poetry Competition.