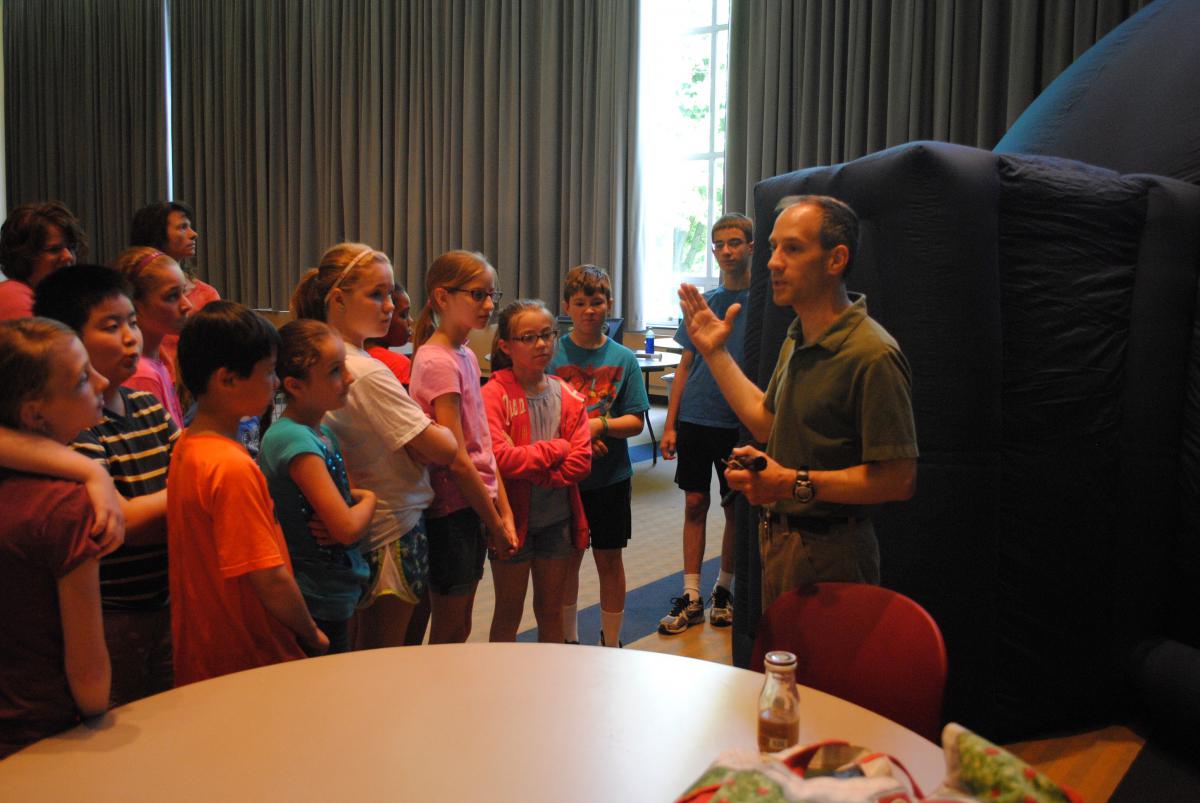 The Yahn Planetarium and its shows can go on the road thanks to the portable planetarium.
Shows are available for birthday parties, school groups, scout outings, and other group functions.
The portable planetarium requires at least eleven foot ceilings and 21 feet by 21 feet of free space. It cannot be used outside unless it is placed under a roof.
The portable planetarium is available hourly, by the half day, or full day. Cost is $140 per hour plus $40 for each additional half hour, $300 for a half day (three hours), or $500 for a day (six hours).
For more information or to book a reservation, contact planetarium director Jim Gavio at 814-898-7268 or email [email protected].