Penn State Erie, The Behrend College, presented n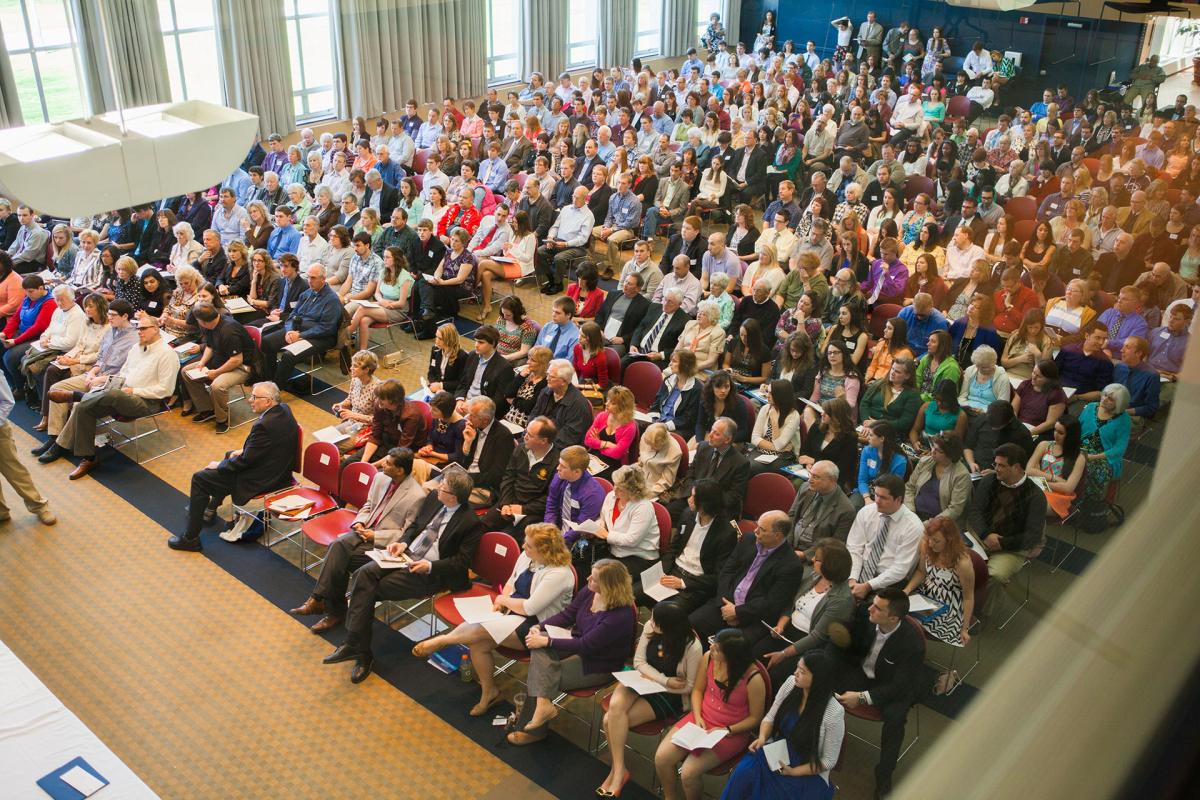 inety-six different awards to students and student organizations at the 65th annual Honors and Awards Convocation on April 27.
The event, held in the college's McGarvey Commons, recognized students in a variety of disciplines. All four schools — the School of Engineering, the School of Humanities and Social Sciences, the Sam and Irene Black School of Business, and the School of Science — were represented, and student life and Penn State Behrend Honors Program awards were also distributed during the program.
"This is an important event for the college because it points out in great detail the many different types of activities in which our students are engaged and how well they do them," said Ken Miller, senior director of campus planning and student affairs. "Students don't generally seek recognition for the activities they engage in nor do they generally receive it. The program celebrates their efforts, re-affirms their importance, and will hopefully inspire others to participate to the degree in which they are able."
Included in the awards presentation were the Special Service Awards, which recognize students in the areas of character, scholarship, leadership, and citizenship. The winners of those awards are as follows:
Ralph Dorn Hetzel Memorial Award: Margaret Eimers, a senior Psychology major from Erie
Outstanding First-Year Student Award: Ramisa Fariha, a first-year Biomedical Engineering major from Narayanganj, Bangladesh
Irvin H. Kochel Award: Stacy Rabat, a sophomore Marketing major from Erie
Thomas H. Turnbull Award: Meilyng Gonzalez-Adams, a senior International Business and Accounting major from Guaynabo, Puerto Rico
T. Reed Ferguson Award: Paul Lukasik, a junior Project and Supply Chain Management major from Buffalo, N.Y.
Eric A. and Josephine S. Walker Award: Kristina Peszel, a senior English major from Erie