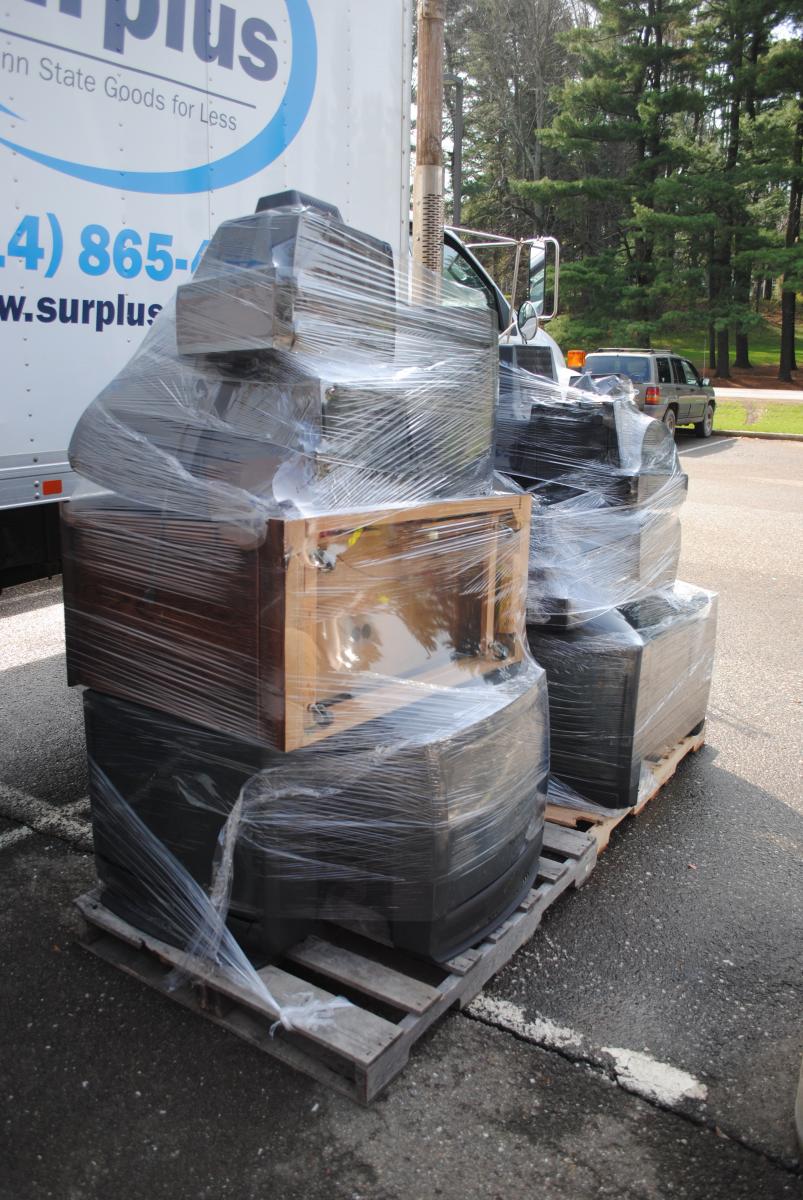 What does 7,219 pounds look like?
Imagine two hippopotamuses, fourteen gorillas, or two cars, and you'll have an accurate picture of the amount of electronics collected May 8 at the first Electronic Recycling Event at Penn State Erie, The Behrend College.
The event, co-sponsored by the Greener Behrend Task Force and Lion Surplus, allowed Penn State Behrend faculty members, staff, and students an opportunity to dispose of used electronics in an environmentally friendly way. Television sets, monitors, hard drives, printers, and DVD players were among the most collected items.
The 7,219 pounds filled ten pallets. From Erie, the items were taken to the Lion Surplus facility at University Park to be sorted and sent to various recycling vendors.
"With a television, the plastic, glass, and parts inside will be separated and go to different vendors," said Annette Bottorf, a computer technician for Lion Surplus. "We are totally green. Nothing will go to the landfill, and when we contract a company, they have to guarantee us the same thing. Everything will be recycled and reused."
Ann Quinn, faculty adviser for the Greener Behrend Task Force, said she was impressed with the turnout for the event, and she would like to see it return in the future.
"We really exceeded our expectations, and we filled a need," Quinn said. "It also did not cost us a thing, which is wonderful."