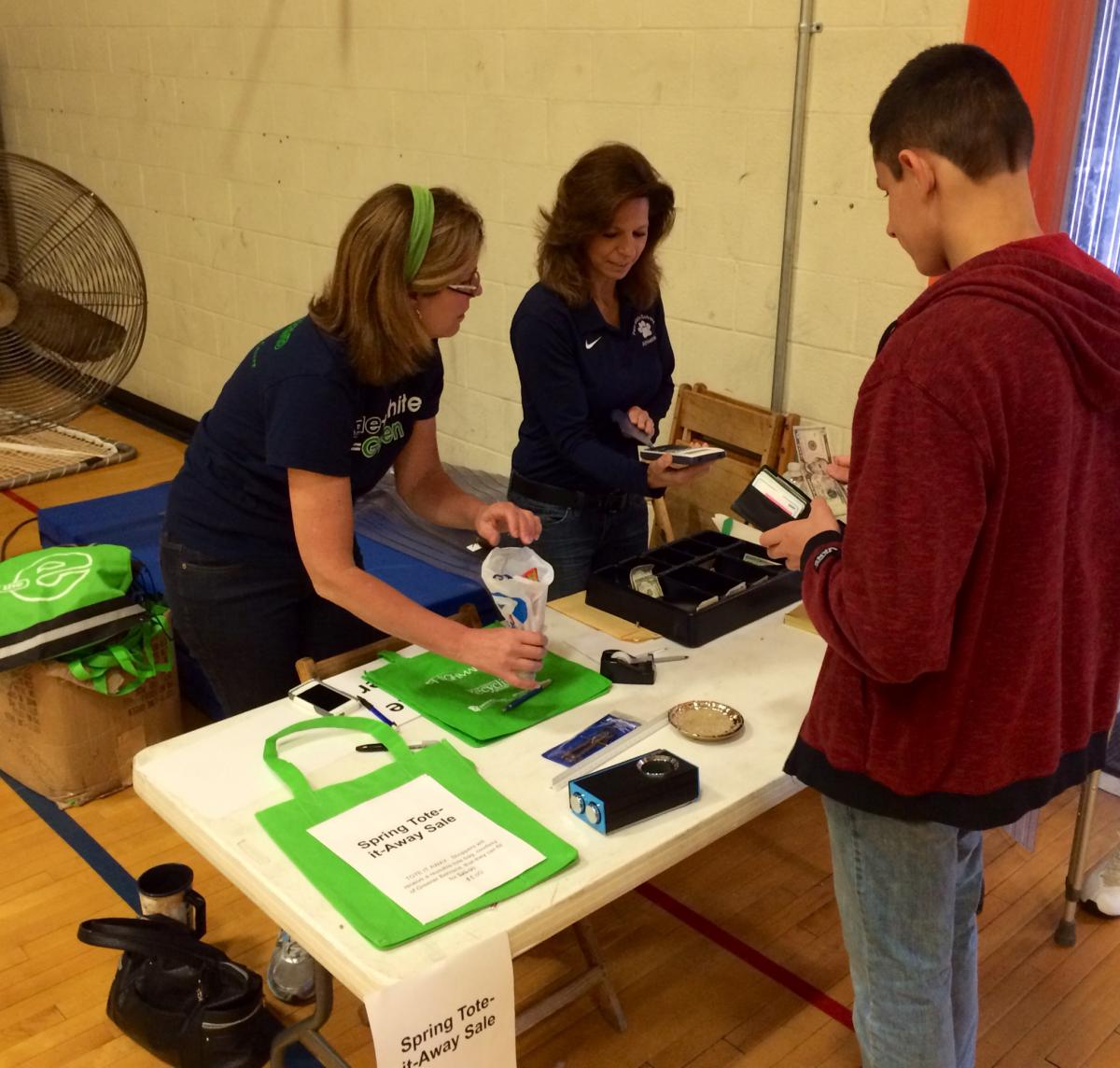 An old saying suggests one man's trash is another man's treasure.
Ann Quinn and other volunteers at the third annual Trash to Treasure Sale at Penn State Erie, The Behrend College, now have 1,800 reasons to believe that.
The May 17 sale, which was held in Erie Hall, raised $1,800 for the United Way of Erie County, the highest total in its three-year history. Purchased items included shoes, suitcases, clothes, televisions, furniture, appliances, bicycles, and other miscellaneous items donated by Penn State Behrend faculty members, staff, and students.
The event was co-sponsored by the Greener Behrend environmental service club, the athletics department, and the United Way of Erie County.
"The vision of the sustainability strategic plan at Penn State is to embed sustainability as a fundamental value. Trash to Treasure is a perfect example of the plan in action," said Quinn, a member of the college's biology faculty and adviser to Greener Behrend. "We were able to donate a substantial amount of goods that would have otherwise ended up in our landfill, and we donated money to our local United Way. It is truly a full circle event."
More than 7,500 pounds of items were purchased during the sale, which went from 7:30 a.m. to noon. Close to 2,000 pounds of remaining items were donated to the Salvation Army at the sale's conclusion, and twelve bags of food were donated to Second Harvest Food Bank.