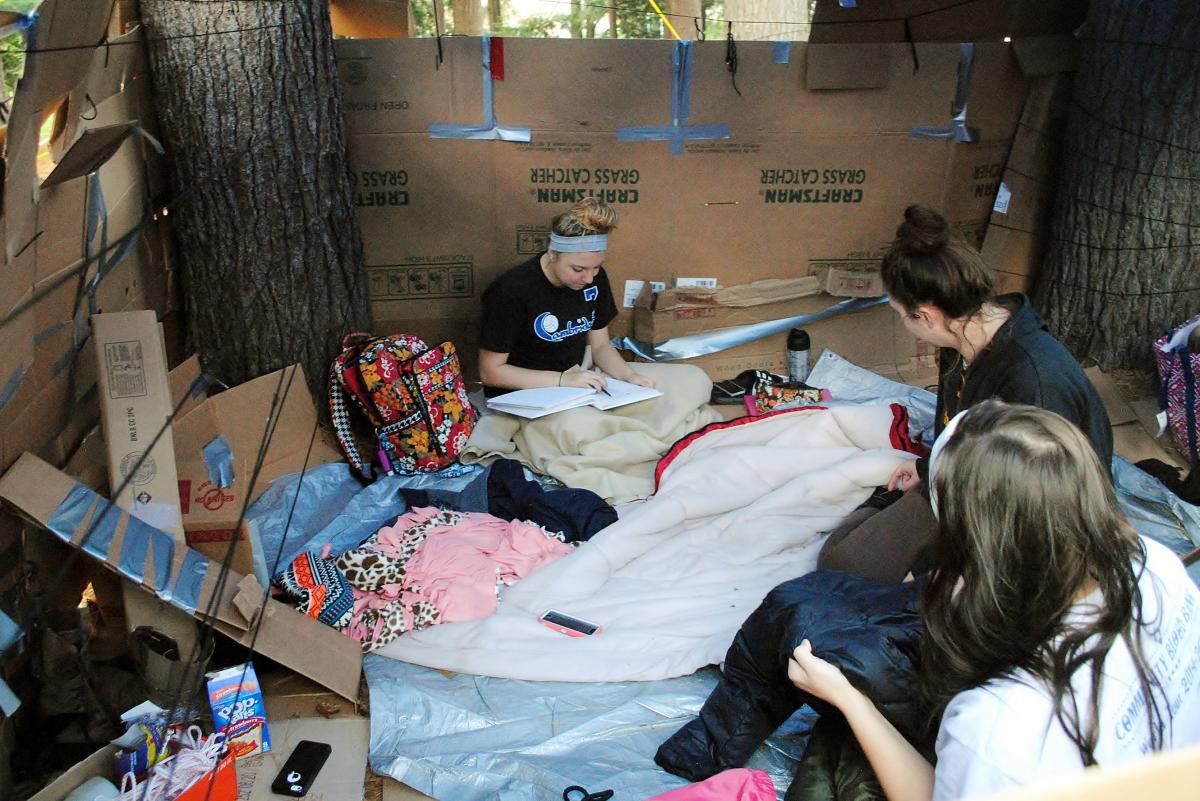 Joseph Helbling's alarm went off at 2:30 a.m. The internal debate immediately began.
"When you wake up at 2:30, it's easier to hit snooze than it is to roll out of bed and come here for your shift," he said.
Helbling, a sophomore mechanical engineering major, participated in the Cardboard City fundraiser at Penn State Erie, The Behrend College. The event requires teams of students to build homes using nothing other than cardboard, duct tape, boxes and any other disposable materials they can find.
The students then live in the home for 24 hours, taking shifts, all in an effort to raise funds for the Second Harvest Food Bank. For every dollar that was donated, Second Harvest can purchase $17 worth of food.
Helbling's shift began at 3 a.m. Despite the urge, he opted against hitting snooze on his alarm. He might have reconsidered had he known exactly what was ahead.
"I thought the wind was going to blow the roof off," said Helbling, who stayed inside the Psych Club's house, set outside Turnbull Hall. "The constant crinkle of the wind was an adjustment, and the floor is not forgiving, even after less than a full night."
Sixteen student groups participated in this year's fundraiser, which began at 11 a.m. on Oct. 27. The goal is to inconvenience students, so they understand what it's like to be homeless.
This year though, students actually lucked out. Aside from the harsh floors, loose tarp roofs and flimsy cardboard insulation, conditions could not have been better. Temperatures did not fall below 65 degrees, and aside from a few sprinkles, the rain held off.
"We were blessed with the night we got to spend out here," Helbling said. "We also had water, snacks, cards, phones — all these luxuries that someone who is homeless would not have."
Samantha Gaton agreed. The sophomore biology major stayed in the Gamma Sigma Sigma house, located next to the Glenhill Farmhouse.
"We have fun when we do this, but we have to remember that people have to do this for their life," Gaton said. "It wouldn't be fun to do this every day."