Look! A Golbat! A purple-winged Pokemon with poison in its fangs!
It's flying near Senat Hall, a 149-bed residence hall at Penn State Erie, The Behrend College. Owen Knox can see it on his iPad.
"I've been hunting for that one," he says. "It keeps moving on me."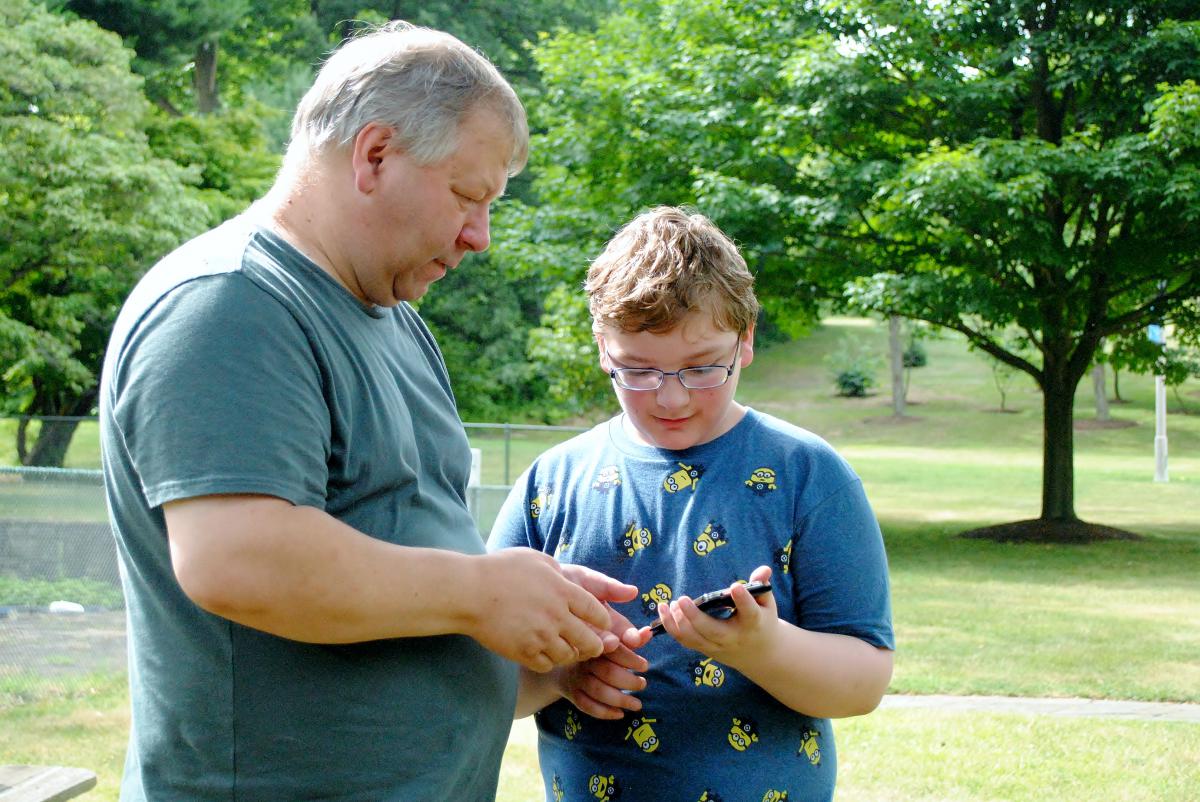 Owen is 13. He and his father, John Knox, have been walking the campus for two hours, playing Pokemon Go.
Pokemon have existed since 1996. The game, which started in Japan, where it is called "Pocket Monsters," was inspired by developer Satoshi Tajiri's childhood insect collection. Its catchphrase – "Gotta catch 'em all!" – spawned a merchandizing bonanza: a virtual Noah's ark of anime-style characters.
"I can name all 726," Owen says, "right off the top of my head."
Abra, Absol, Aerodactyl, Aggron, Aiopom …
"If you want a true measure of a child's capacity to learn," says John Knox, a teacher, "just ask him about something he loves."
It isn't just Owen. Within a week of its launch, Pokemon Go was downloaded more than 7.5 million times. It's on more phones than Twitter.
"It's multigenerational," says Heather Cole, a lecturer in digital arts at Penn State Behrend. "I was maybe 8 when Pokemon first came out. I grew up with it.
"My boys also love it," she says. "Since February, when we heard it was coming, they've asked me every week: 'Is Pokemon Go out yet?'"
The game's defining feature is its use of augmented reality. Using the camera on their phone, players merge a virtual world – the character being caught – with their real environment. The more they explore, the more characters they find.
College campuses are ideal playing spaces, Cole says. Part of that is due to a 2012 game called Ingress, which, like Pokemon Go, is owned by Niantic. Ingress was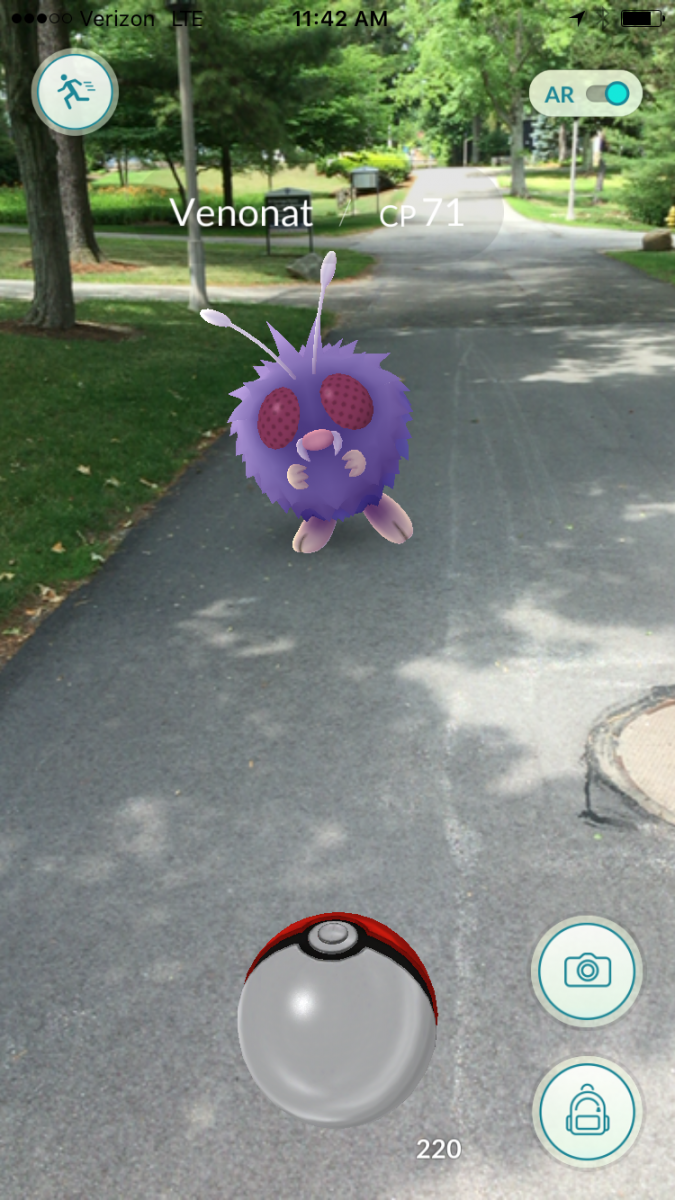 popular with members of Penn State Behrend's Game Development Club, who recommended "portals" at campus landmarks and monuments, including the Nittany Lion shrine. When Pokemon Go launched, those portals were populated with Pokemon characters.
The fact that players can see them, fusing a virtual world to an actual, real-time environment, could lead to a new era in gaming and entertainment. "This game has brought augmented reality into the mainstream," Cole says.
Other companies have experimented with augmented reality. Perrier embedded videos, cocktail recipes and a DJ-themed game in labels that could be scanned by a smartphone. Maybelline partnered with Blippar, an artificial-intelligence company, to link a virtual color wheel to print ads for its ColorShow Nail Lacquer.
In June, at a digital humanities conference at the University of Victoria, Cole built interactive maps using Blippar. She plans to incorporate the app in her digital arts classes.
"If I scan a picture of our campus map," she says, "I can then assign an area of that map to each of my students. They can take pictures in that area. Then, when you click on the map, you'll see exactly what it looks like there."
She won't include Pokemon in that assignment. It's likely the characters will still be on campus, however. The interactive nature of augmented reality could push Pokemon Go well beyond the typical lifespan of a fad – we're talking about you, Rainbow Loom – particularly if, as Cole expects, Niantic adds mini-games, community challenges and other new features, as the makers of Minecraft have.
"The game you see now isn't really the game yet," she said. "It's still on a skeleton structure. If they keep adding to it and adapting to the way people are using it, putting new features in, what you're seeing now could be just the start."