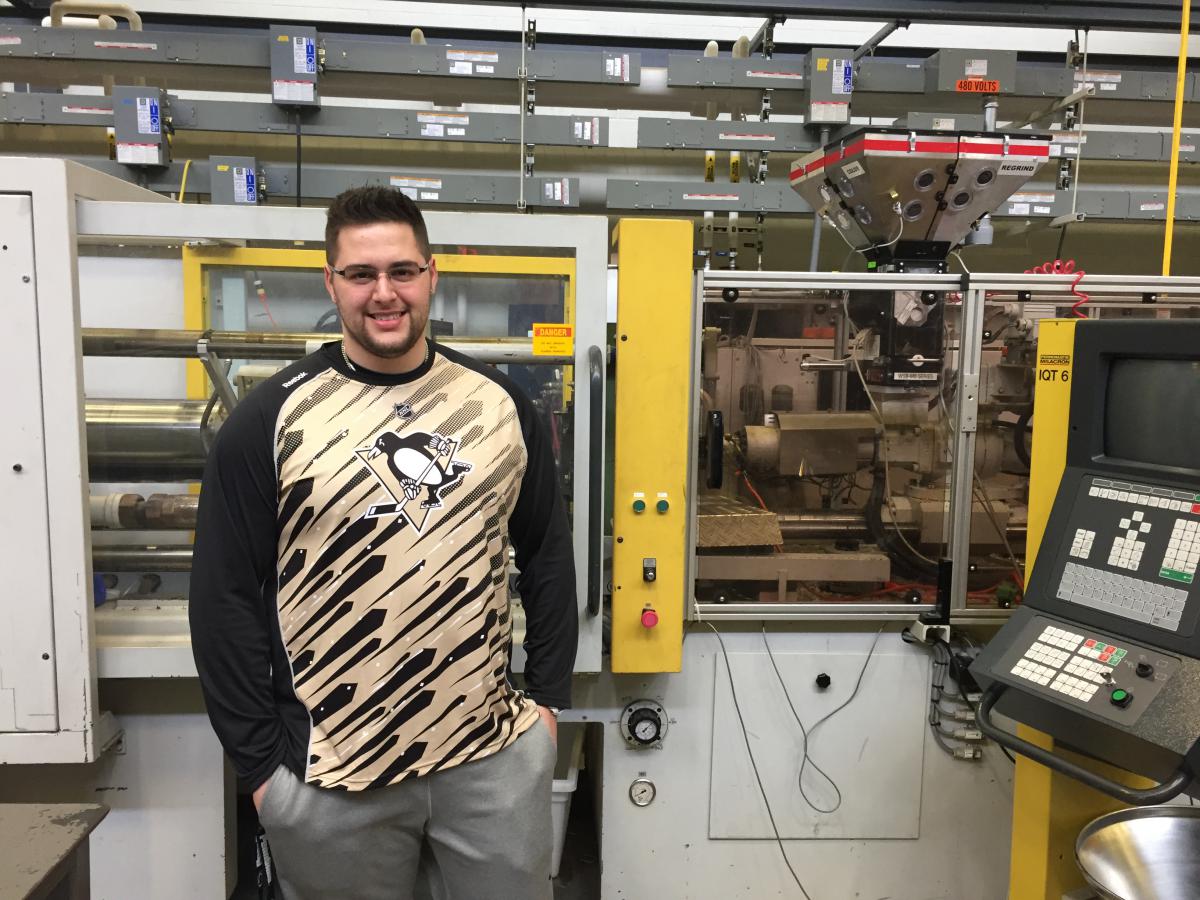 "There's a great future in plastics." It's an iconic line from the 1967 classic film "The Graduate."
But for Stephen Levy, it's more than just a line in a movie. It's a primary reason the Pittsburgh native chose to enroll at Penn State Behrend.
Levy, a senior plastics engineering technology major, has a passion for the plastics industry and his potential to succeed in it. This past fall, he displayed that passion by producing a video that ultimately took third place in a student video contest sponsored by the Society of the Plastics Industry. The video was produced independently by Levy, outside of the classroom.
The contest, which featured an "Innovating in the 21st Century" theme, tasked students with creating a 2-to-4 minute video that explored the future of the plastics industry in the 21st century in terms of innovation, design freedom and the economics of plastics.
Levy's video, "Impact of Plastics on Society," covered the benefits of plastics, touching on how they are more environmentally friendly than many people think, while also offering a glimpse at what the future of the industry may look like.
"There is just so much that can be done with plastics, especially when you think about the future and 3-D printing. That's one of the main reasons that I wanted to pursue a degree in PLET because I see the applications for the future," Levy said.
For his third-place finish, Levy received a $3,500 prize. While he says he was satisfied with the final result, he was nevertheless surprised to learn in late January that his video has been selected as one of three winners.
"I was so excited," Levy said. "I spent a lot of time on the video, and I thought it was good, but I really didn't think it could win."
Watch Levy's video here.