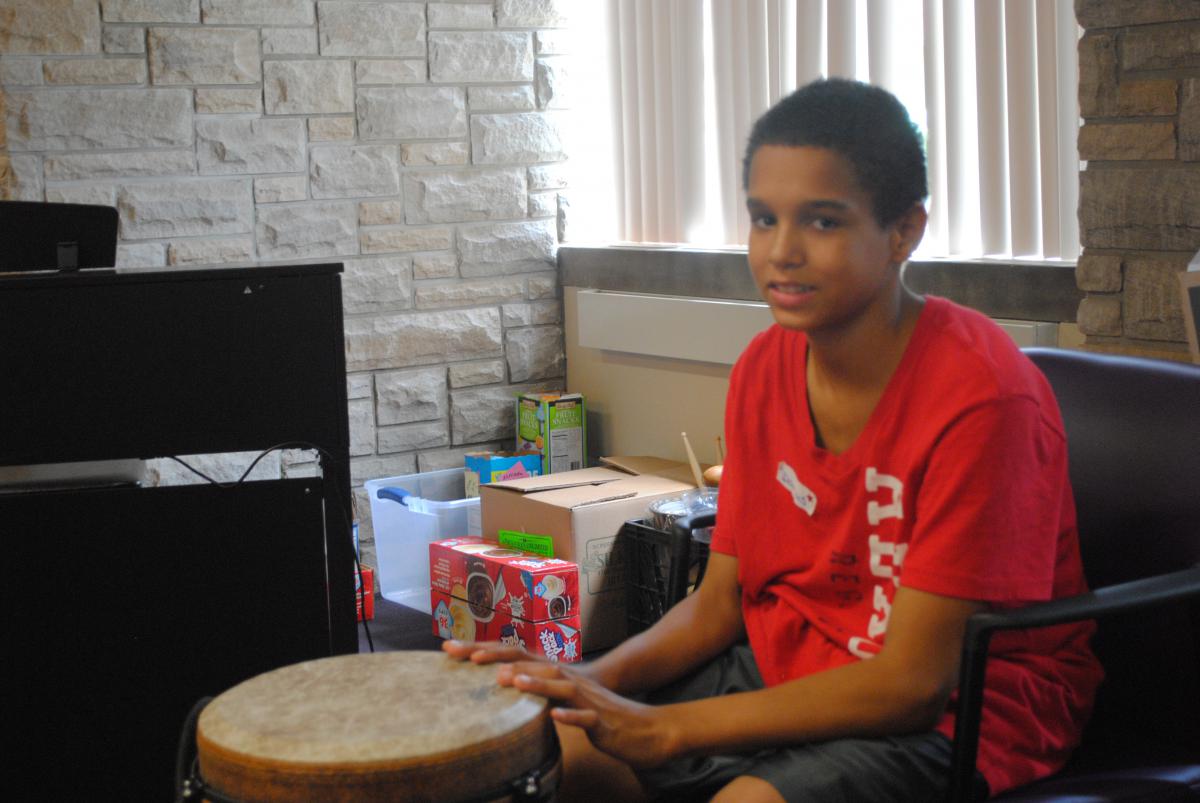 Darius Goodwin smiled while slowly beating the drums. He was practicing some of the skills he had just learned during the Young People's Chorus of Erie's annual Summer Choir Camp.
The sixth-grade student from Woodrow Wilson Middle School was initially unsure about coming to camp, but his excitement indicated that any uneasiness had quickly disappeared.
"At first, I didn't want to come, but I ended up having so much fun. We've been outside singing, we've learned the drums and we have a concert tomorrow, too," Goodwin said. "We've played the drums, the clarinet, the violin and the flute… what's that big type of violin? The cello? That, too."
Goodwin was one of 25 children, ages 7 to 13, who attended the camp, which was held the week of Aug. 3-7 at the Episcopal Cathedral of St. Paul. The camp included fast-paced choral rehearsals and age-appropriate music theory classes geared to beginning/intermediate singers and those new to singing in a choir. The program was offered by YPC Erie, a youth outreach program of the School of Humanities and Social Sciences at Penn State Erie, The Behrend College, and northwestern Pennsylvania's only comprehensive youth choral music program.
This was the third time that Marissa Dressler, a seventh grade student at J.S. Wilson, had attended Choir Camp. Her love for music and singing is what keeps bringing her back.
"I've met so many new friends, and this is a place where I can feel comfortable doing what I really love, and that's singing. Nobody judges you," she said.
Choir Camp concluded Friday, Aug. 7, with a concert for campers' family and friends. Goodwin had so much fun, in fact, that he is already reassessing his future career aspirations.
"Well, I wanted to be a (professional) wrestler, but now I might do both," he said. "Yeah, I think I'd like to make music, too. I could make my own entrance music just like (professional wrestler) John Cena."
The Young People's Chorus of Erie will hold open rehearsals for new choristers between Wednesday, Aug. 26, and Thursday, Sept. 3. For a complete schedule of rehearsals, call the YPC Erie office at (814) 898-6859.