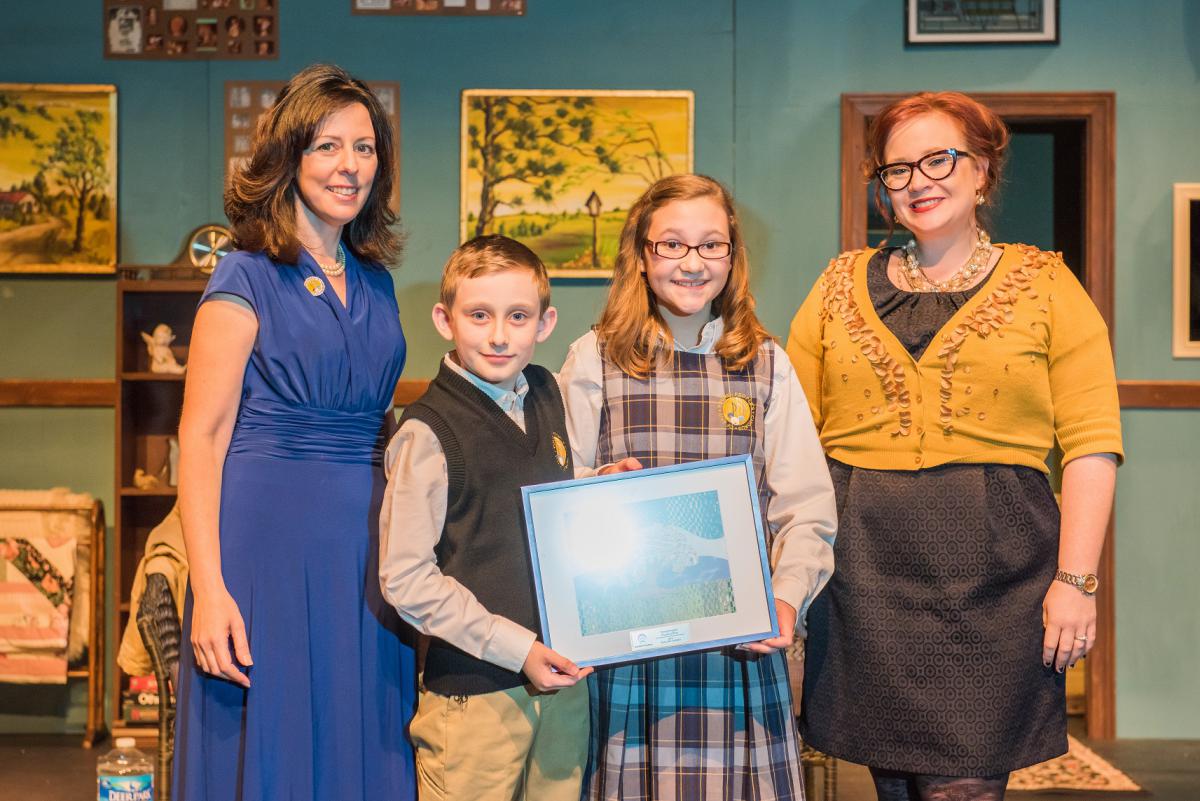 The Young People's Chorus of Erie was named the 2014 recipient of the Erie Arts & Culture Imagine Award. The organization received the award Nov. 12 during the Erie Arts & Culture Appreciation Awards celebration at the Erie Playhouse.
The award recognizes an educator, instructor, individual or organization whose efforts have made an outstanding contribution to the enhancement of arts and culture education by consistently inspiring and encouraging excellence in their students. In particular, YPC Erie received praise for its work with disadvantaged children through the Satellite Choir program and for its collaboration with the Erie School District.
"To be recognized by Erie Arts & Culture for inspiring children to creatively express themselves through singing is quite an accomplishment for such a young organization, led by artistic director Dr. Gabrielle Dietrich," said Alyson Amendola, executive director of YPC Erie. "We appreciate the opportunity given to us by Chancellor Birx, co-founders Howard and Mary Lincoln and Penn State Behrend to engage the young people of our community through the musical arts."
YPC Erie is a youth outreach program of the School of Humanities and Social Sciences at Penn State Erie, The Behrend College, and is northwest Pennsylvania's only comprehensive youth choral music program. With an emphasis on diversity, YPC Erie brings together young singers from across Erie County. Since 2009, more than 1,000 students from more than 40 different public, private and parochial schools have benefitted from the YPC Erie program — currently, more than 100 choristers participate in YPC Erie's choirs.