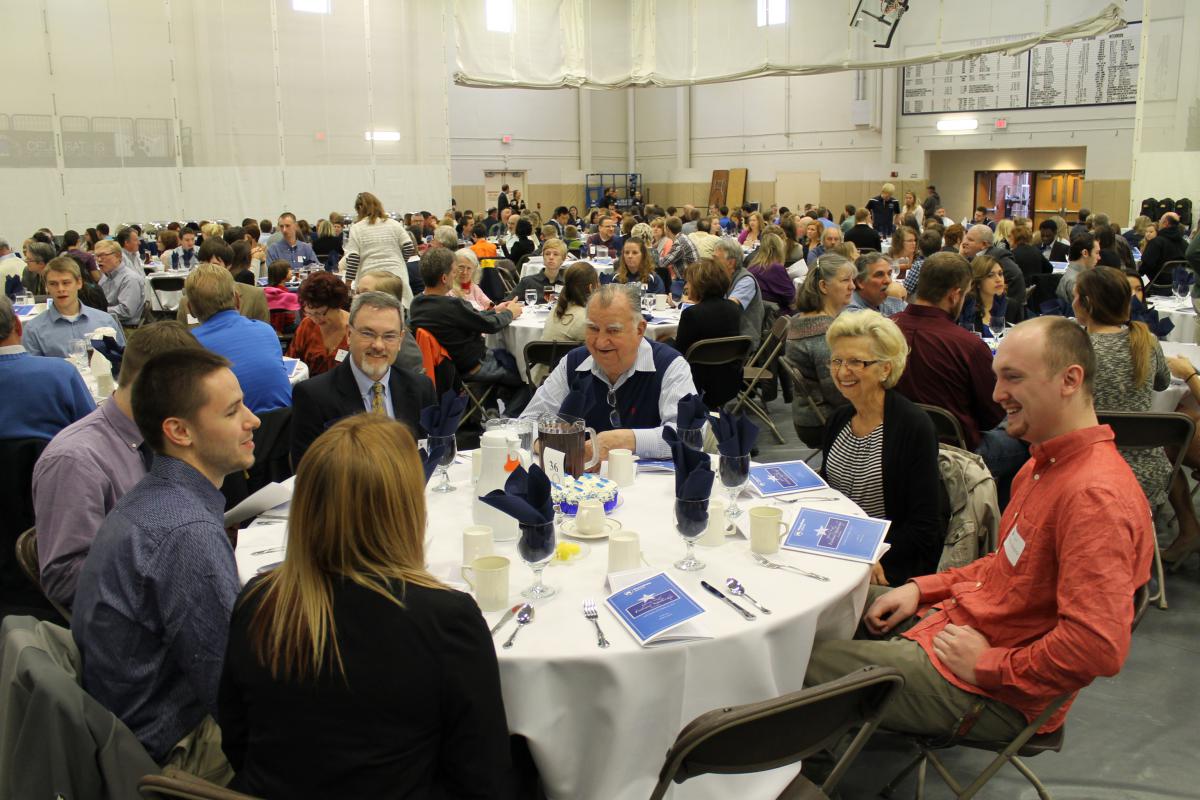 Students, parents, philanthropists and members of the Penn State Behrend community convened upon the college's Junker Center on Oct. 24 for a celebration of academic excellence and generosity.
Nearly 240 students were honored that day as part of the annual Endowed Scholarship Luncheon. That number of students represents nearly $925,000 in scholarship money awarded. In total, the college will disburse more than $2.4 million in scholarship funds to more than 858 students this academic year.
"Financial reality limits the dreams of too many young people. We are grateful to the forward-thinking alumni, community partners and philanthropists who know that our students' ambitions aren't defined by their financial circumstances," interim chancellor Ralph Ford told the gathering prior to announcing the scholarship awards. "It's exciting to think that we can fill this enormous room with scholarship recipients, because nothing else we do to build on the high quality of a Penn State Behrend education will matter if students and families can't afford the opportunities we offer."
The luncheon, part of the college's annual Parents and Families Weekend celebration, allows students to meet and thank scholarship donors in person. Donors are seated with their scholars and are able to learn first-hand how their generosity has made a difference to these students and their families.