A Penn State Behrend teaching assistant who works with international students has been awarded the 2016 LaMarr Kopp International Achievement Award. The University-wide honor recognizes undergraduate students who have contributed significantly to the advancement of the international mission of Penn State.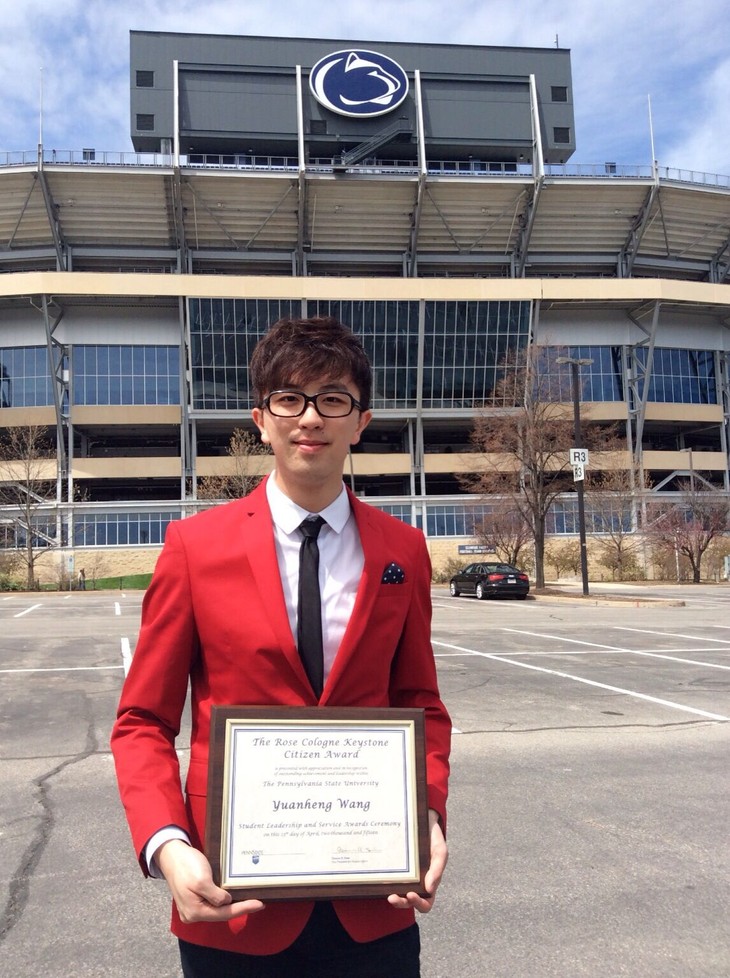 Yuanheng (Arthur) Wang, a junior majoring in English, teaches lessons on grammar and rhetorical issues. He holds weekly office hours for more than 100 students and meets regularly with faculty and staff to discuss the needs of international students. He has led three workshops in China, his native country, to help students learn about and acclimate to life at Penn State Behrend.
Wang, a member of Penn State's Schreyer Honors College, also works with the college's International Student Organization. With a former high school teacher, he co-edited a book about Chinese literature and education.
Wang structures his teaching methods on what the Chicana theorist Gloria Anzaldua calls "borderland space" – the blending that occurs when cultures edge each other and intimacy begins to chip away at barriers.
"Colleges also are borderlands, where different races, genders, classes, sexualities, nationalities and cultural backgrounds must find a way to communicate with one another," he said.
Wang is committed to making international students feel comfortable at Penn State Behrend, where the student population includes citizens of 42 foreign countries, including Angola, Iran and Nigeria. In 2015, without compensation, he visited Shanghai and Chengdu in China to meet with incoming students and their parents.
"He makes Penn State like a home to us, supporting us with a sense of family when many of our family members are on the other side of the globe," one student said in a nomination letter for the Kopp award, which is named for the late deputy vice president for international programs at Penn State.