Erie-based Larson Texts, one of the country's top publishers of math textbooks, will provide $500,000 in scholarship funding to support students at Penn State Behrend beginning in 2017. Once fully funded, the scholarships – the first at the college designed primarily for math students – will award $5,000 to at least four students every year.
Larson Texts Excellence Scholarships will be offered first to juniors and seniors in the college's mathematics and secondary education in mathematics programs. Upper-level students in the software engineering and computer science programs also may receive funding. Juniors will be eligible for a second $5,000 award in their senior year if they maintain a 3.25 grade-point average.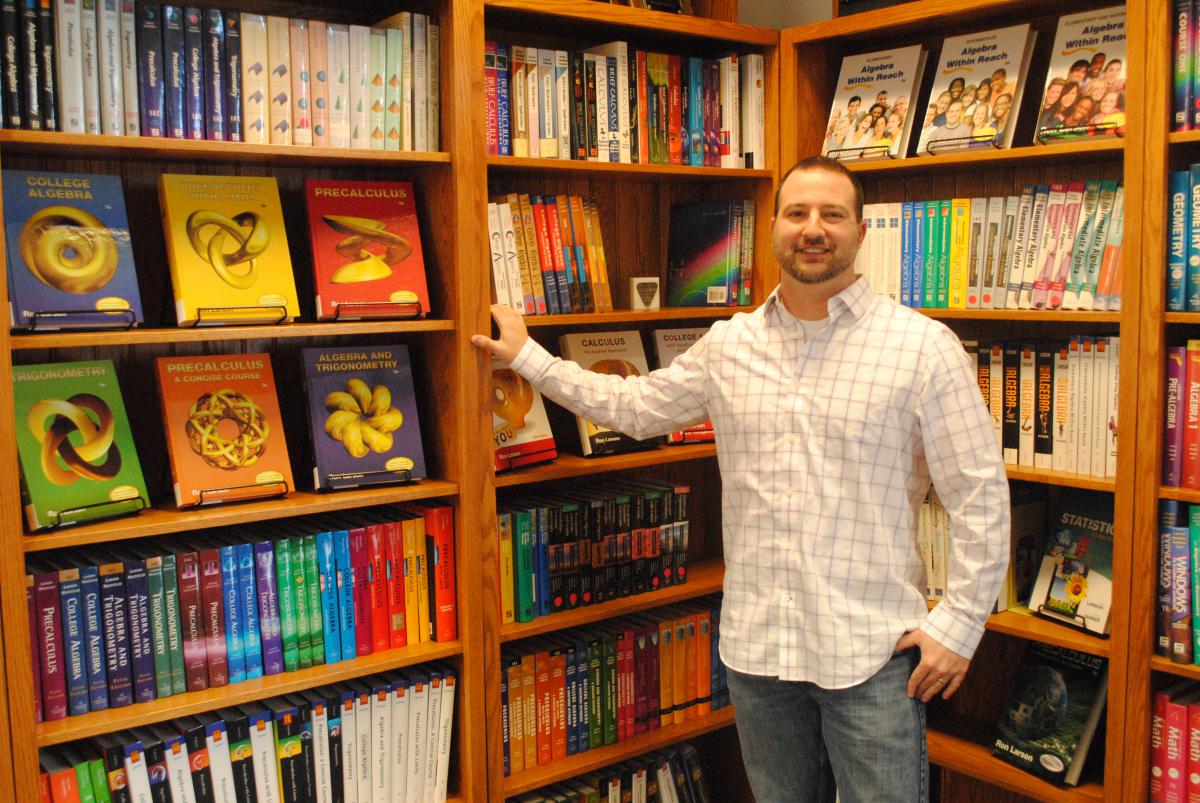 "This gift strengthens our commitment to Penn State Behrend and the high-quality instruction the college provides," Larson Texts CEO Matthew Totzke said. "The scholarships complement our internship program, in which students can earn $40,000 in tuition reimbursement.
"It is important to provide students with meaningful work experience while also helping them pay for college," said Totzke, a 1996 graduate of Penn State Behrend.
Larson Texts was founded by Ron Larson, professor of mathematics emeritus, in 1978. Larson's first book, "Calculus," used accessible language and real-life applications to explain advanced mathematical concepts. Teachers saw value in that: More than 12,000 copies of the book were sold in the first year.
Since then, Larson Texts has published more than 200 other books for students in and beyond grade six. More than five million students study with them every year.
The Larson Texts Excellence Scholarships support Penn State President Eric Barron's Plan4 Penn State initiative, which includes a commitment to access and affordability. By decreasing both the rate of student borrowing and the time it takes students to complete a degree, the University is reducing the cost of a high-quality Penn State education, particularly for students with established financial need.
"Scholarships funded at this level have a significant and measurable impact on our students," Penn State Behrend Chancellor Ralph Ford said. "For Larson Texts, which originated at the college, this is also an investment in the next generation of math educators: One of every five employees at the company is a Penn State Behrend graduate."
Supporters like Larson Texts are partners in fulfilling the University's land-grant mission of education, research and service. Private gifts from alumni and friends enrich the experiences of students both in and out of the classroom, expand the research and teaching capacity of faculty, enhance the University's ability to recruit and retain top students and faculty and help to ensure that students from every economic background have access to a Penn State education. The University's colleges and campuses are now enlisting the support of alumni and friends to advance a range of unit-specific initiatives.