Ever see a firebreak? A strip of land cleared in an attempt to stop an approaching blaze?
Ben Ramey, a freshman from Export, had one cut down the center of his scalp on Dec. 6. The hair at either edge of it stuck up in wild tufts.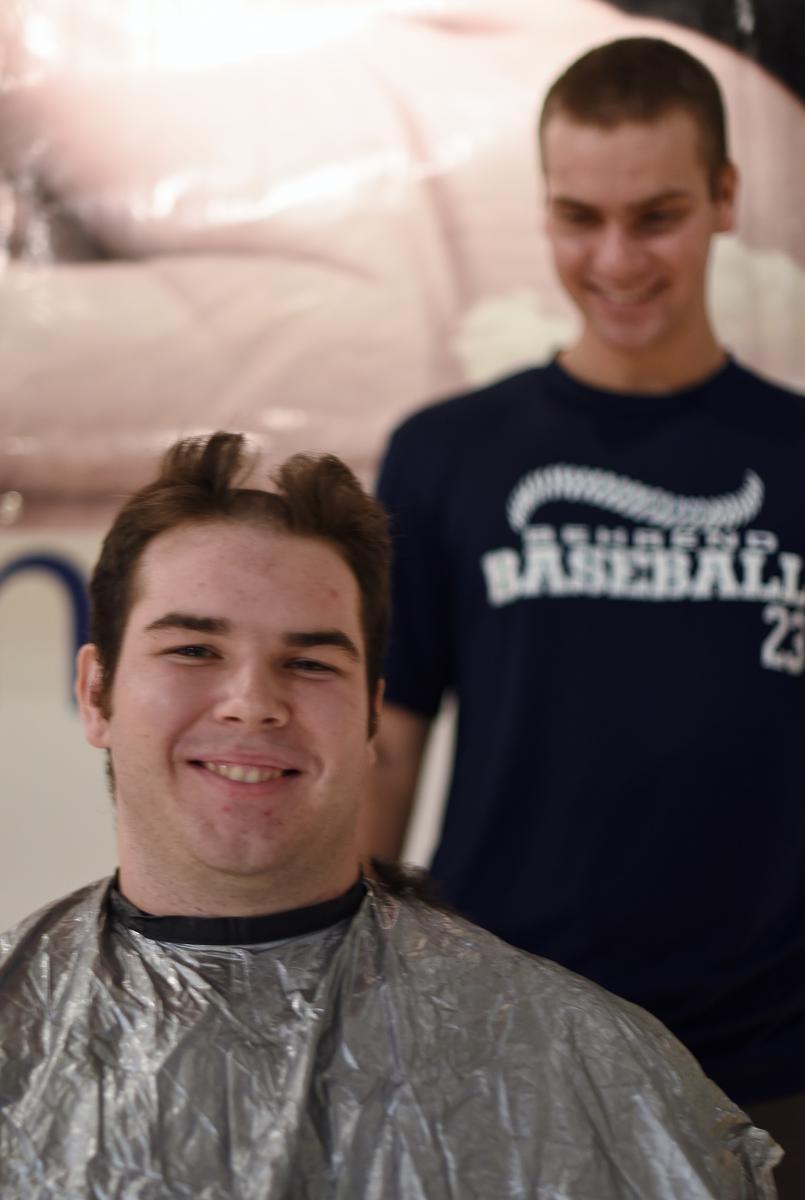 It looked ridiculous. The barber, an outfielder for the Penn State Behrend baseball team, was in no rush to cut the rest, however. He stepped to the side of Ramey, who was on the stage in Bruno's Café, so their teammates could capture the moment in Snapchat photos.
Buzz-cuts are a tradition for the Behrend baseball team. Head Coach Paul Benim builds camaraderie in the off-season with a schedule heavy on community service – visits to the Penn State Behrend Early Learning Center, donations to the St. Martin Center's Shining Star program and fundraising for Grady's Decision, an Erie nonprofit that assists the families of children who are born prematurely.
Ryan Smith, the founder of Grady's Decision, pitched for the Lions in 1998 and 1999 and then returned to the team as an assistant coach. He started the nonprofit following the death of his son, Grady, in 2008. Grady lived for just 52 hours; his twin sister, Gianna, survived.
"We know Ryan," Benim said. "That makes this personal. We feel attached to what he has experienced."
Grady's Decision helps families pay for housing, food and parking while their children are being cared for in hospitals.
"Ryan has created something amazing from a tragedy," Benim said. "Our goal is to make some noise and help raise awareness of Grady's Decision and the great things it does."
The baseball team has raised more than $3,000 for the nonprofit since 2012. The campaign concludes with the haircuts, which this year brought in approximately $700.
"The money raised by this fundraiser will bless families in our local community by providing financial assistance while their baby is in the hospital," Smith said. "We also will be providing gifts for every family on Christmas morning to let them know a larger community thought of them while their baby was in the hospital over the Christmas holiday."