Scores for Jan. 30 to Feb. 5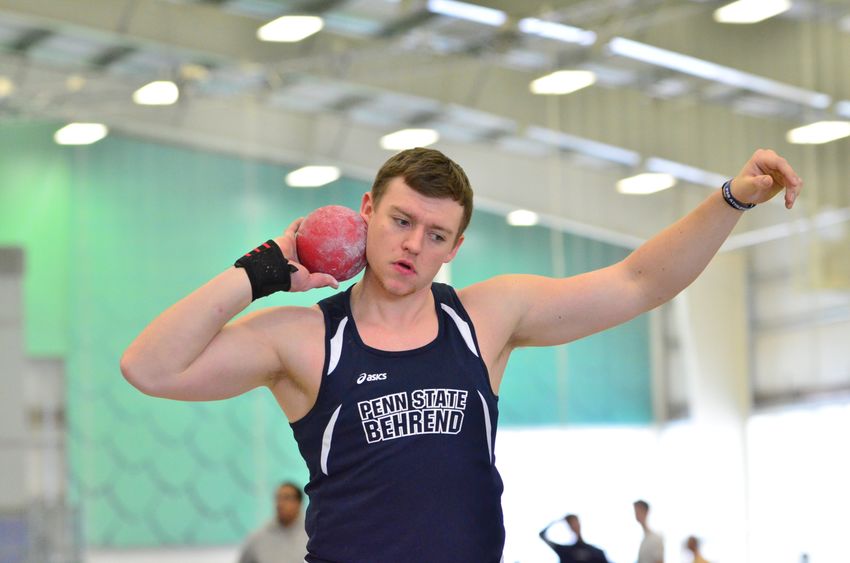 ERIE, Pa. — The Penn State Behrend men's basketball team forced 20 turnovers in an 82-46 rout of Pitt-Greensburg. The Lions shot 50 percent from the floor, including nine three-pointers.
The campus' volleyball and track and field teams also were in action last week. Here are the highlights:
Men's basketball
Medaille 77, Penn State Behrend 63
Penn State Behrend 82, Pitt-Greensburg 46
Kevin Scuilli, a senior from McKees Rocks, scored a career-high 12 points against Pitt-Greensburg.
Women's basketball
Medaille 92, Penn State Behrend 87 (OT)
Penn State Behrend 64, Pitt-Greensburg 53
Heidi Langhorst, a sophomore from Coraopolis, had her third double-double of the season against Pitt-Greensburg, with a season-best 17 points and 10 rebounds.
Men's volleyball
Penn State Behrend 3, Hilbert 0
The Lions won their first match of the season, defeating Hilbert 21-15, 25-17 and 25-20. Tyler Hermann, a sophomore from Cranberry Township, led the team with seven kills and five digs.
Men's track and field
A Penn State Behrend relay team — Kurt Eberhardt, Matthew Grafton, Luke Patten and Grant Rodgers — won the 4x200 at the Ithaca Bomber Invitational. The team finished in 1:31.89 and qualified for the ECAC championships.
Women's track and field
Rachel Pell, a junior from Elizabeth, set a school record in the 500-meter dash for the third consecutive week. She finished in 1:20.35 at the Ithaca Bomber Invitational.
Scores, results and updates for Penn State Behrend athletics are posted at psblions.com.
Contact
Robb Frederick
Assistant director, news and information, Penn State Behrend
Jill Yamma
Sports information director, Penn State Erie, The Behrend College