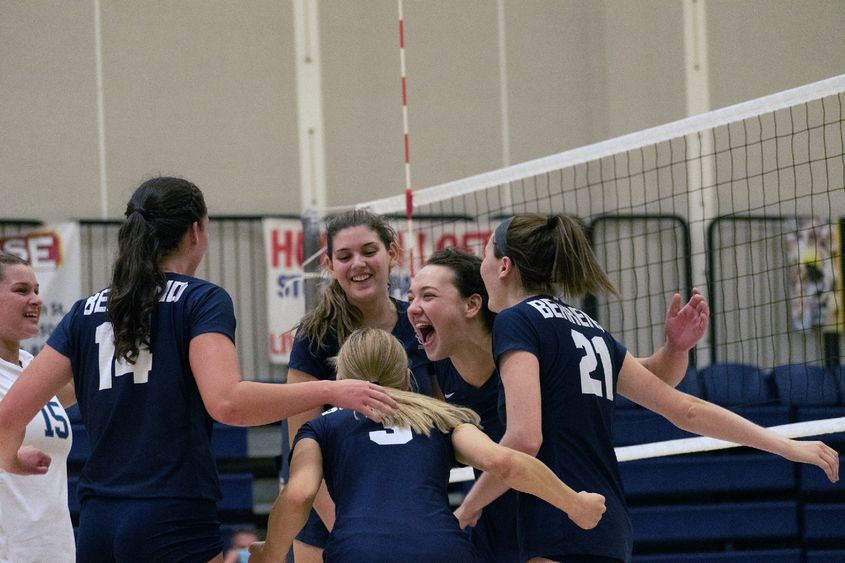 ERIE, Pa. — The Penn State Behrend women's volleyball team won matches against Oberlin, Fredonia and Pitt-Greensburg last week. The Lions hit a season-high .380 against Pitt-Greensburg, earning their first Allegheny Mountain Collegiate Conference win of the season.
Other scores and highlights for the week:
Men's soccer
Penn State Behrend 3, Pitt-Greensburg 0
The Lions held Pitt-Greensburg to just one shot in the first half. Chris Profaca, a freshman from Basking Ridge, New Jersey, scored a goal and added an assist.
Women's soccer
Penn State Behrend 1, Pitt-Greensburg 0
Penn State Behrend 1, Grove City 0
Brenna McGuire, a senior from McDonald, scored on a low shot to the right corner against Pitt-Greensburg. Trinity Prestash, a freshman from Philipsburg, scored in the 89th minute against Grove City, earning her fourth goal of the season.
Women's volleyball
Penn State Behrend 3, Pitt-Greensburg 0
Penn State Behrend 3, Oberlin 1
Penn State Behrend 3, Fredonia 0
Kristin Reiland, a senior from Fairview, had 15 kills and six blocks against Oberlin. Dani Kosslow, a senior from Pittsburgh, recorded 38 assists.
Men's golf
Eighth (of 13 teams) at the Allegheny Guy & Jeanne Kuhn Invitational
Alex Pol, a senior from Erie, led the Lions with a two-day score of 155. He tied for 22nd in a field of 68 golfers.
Men's tennis
Baldwin Wallace 8, Penn State Behrend 1
Michael Brudy, a senior from Gibsonia, won at No. 3 singles. He finished with scores of 6-4, 6-2.
Men's water polo
Salem 15, Penn State Behrend 7
Holden Cooper, a sophomore from San Anselmo, California, scored two goals against Salem. Dario Gonzalez, a senior from Hanford, California, added a goal and two assists.
Scores, updates and video links for Penn State Behrend athletics are posted at psblions.com.
Contact
Jill Yamma
Sports information director, Penn State Erie, The Behrend College